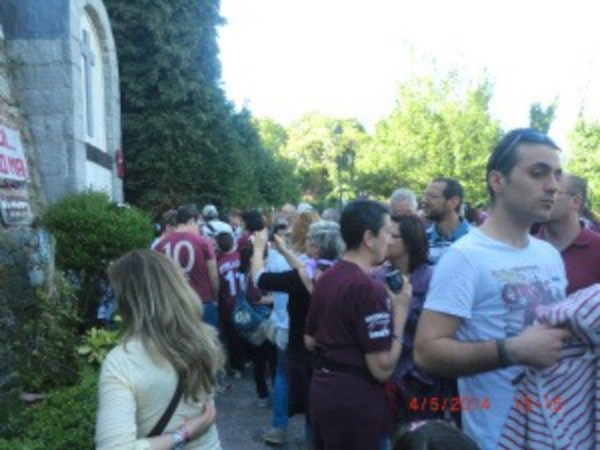 By Satish Sekar © Satish Sekar (July 23rd 2022)
Semplicemente il Migliori (Simply the Best)
Il Grande Torino as the name suggests was a truly great side. Arguably they were one of, if not, the greatest club side of all time. They won a remarkable five Serie A titles in a row equalling a similar run by Turin rivals Juventus between 1930 and 1935 – Bologna ended their run in 1935-36 as the defending champions, Juventus, finished a disappointing 5th.
Bologna retained their title the following season. Juventus finished 5th again, but the big surprise was Lucchese who finished equal 7th the season after being promoted as champions of Serie B. Their coach was a Hungarian-Jew – a football visionary.
Ernő Egri Erbstein was not a great player, but once he hung up his boots he went into coaching. Spells at Bari (twice), Nocerina and Cagliari ended abruptly before his methods and philosophy could take root. Erbstein got the time to implement his methods and vision at his next club. He spent 5 years at Lucchese, leading them to Serie A.That earned him his move to Torino.
He began the transformation of a good team into a great one. Not even the war could prevent Erbstein assisting Torino's development, although he could not have the hands-on approach that gave the best results.
Fascism and Football
Unfortunately, fascism reared its ugly head through the notorious Manifesto of Race, which denied Jews the right to work and the threat of war, resulting in Erbstein returning to Hungary in 1939 – a move that almost cost him his life. Despite fleeing fascism, Erbstein occasionally returned to Italy and maintained secret contact with Torino.
As with other European Jews, Erbstein had fought bravely in World War I in Hungary's army and although it forged lasting bonds, it counted for nothing as the Second World War loomed large. Jews, however brave and committed they had been in their European nations, were non-persons in many countries – it was far from just Nazi Germany.
Although he had to flee from Italy, the transformation of Torino's play took root quickly. In the 1938-39 season Torino finished second – four points behind champions, Bologna. We'll never know if Erbstein would have proved the difference. The following season – the first with World War Two raging, football in Italy continued. Ambrosiana-Inter won their 5th title. Torino regressed to 6th place, 11 points off the pace. Il Toro finished 7th in the 1940-41 season.
The next season saw Roma win Serie A by three points – Il Toro came second. It was the last before the ascent of Torino. The following season 1942-43 Torino won their second ever title – the first of the five consecutive titles Il Grande Torino won. The next two seasons were not played due to World War II.
Torino resumed their assault on history in the 1945-46. In the 1946-47 season Erbstein was back in Torino. They saw off Juventus by ten points with a goal difference of +69, 24 ahead Juve. They were on their way to becoming the Great Torino.
The following season removed any doubt. AC Milan, Juventus and Triestina finished in that order on goal difference. Torino won the title with 65 points, 16 ahead of the trio and their goal difference was an amazing 64 ahead of Milan. If that is not great, what is?
Phenomenal
It's well known that Il Grande Torino were tragically cut down in their prime on May 4th 1949. 31 people died in a terrible plane crash at the Basilica of Superga as the great team were returning from a friendly against Benfica. They lost the match, but football lost so much more.[1]
Their record was phenomenal. Goal difference is perhaps the best measure of football prowess as it requires mastering not only scoring but preventing goals as well. In the 1947-48 season, the last complete season played by that formidable Torino team, they demonstrated complete football – total football before it was given that tag. They scored a remarkable 125 goals while conceding just 33. Their goal-difference was an incredible +92. None of the great teams of any era came close to matching that.
One of the greatest teams ever – in my opinion the greatest ever club team – were cut down in their prime. This was the end of Il Grande Torino. While some speculate on how many more titles they could have added but for Superga, that is only half the story.
---
[1]For further information on Il Grande Torino see our coverage Il Grande Torino Semplicemente il Migliore (Simply the Best at https://empowersmag.com/empowersmagwp/2021/05/03/il-grande-torino-semplicemente-il-migliore-simply-the-best/, The Immortal Grande Torino at https://empowersmag.com/empowersmagwp/2021/05/03/the-immortal-grande-torino/ and The Greatest at https://empowersmag.com/empowersmagwp/2021/05/03/the-greatest/).