by Satish Sekar © Satish Sekar (May 4th 2014)
Gone But They Should Never be Forgotten
AS Roma could not have chosen a worse day to capitulate to Catania. Their dismal 4-1 defeat handed the Serie A title to Juventus – today of all days! Sixty-five years ago on this very day perhaps the greatest club side that ever played the beautiful game lost their lives in a plane crash at the picturesque Basilica of Superga on the outskirts of Turin. Superga hosts the mausoleums of Italy's last monarchs the House of Savoia.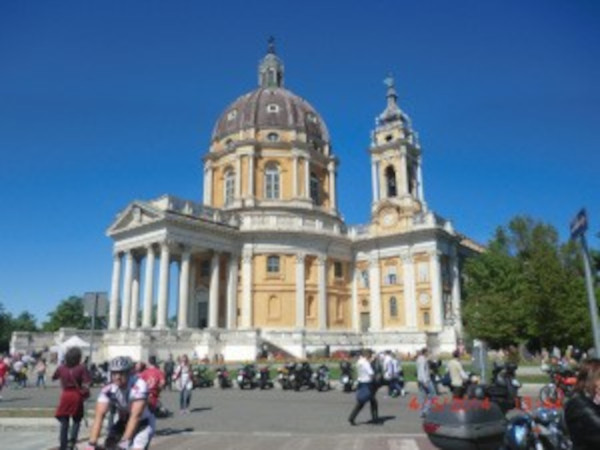 This year and every year on the anniversary the tifosi (fans) of il Toro (Torino) make the pilgrimage to the Basilica for a service of remembrance to honour the greatest they had – the best Italy produced and perhaps the best club side of all time.
That's obviously arguable, but faced with the choice of observing Juventus celebrate or honouring the memory of il Grande Torino there was no need to pause for thought – il Grande Torino sono sempre immortali. The trek to Superga it was, even though I had done it once before. Il Grande Torino deserved to be honoured and they would be.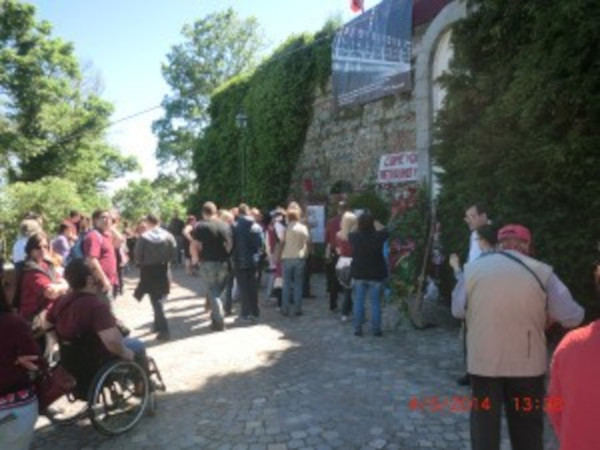 The Greatest?
Some say Pep Guardiola's Barçelona was the best ever – not me. Others favour Ajax's total football of the 1970s – again not me, although I was brought up in a football sense on Dutch Total Football of the 70s and I loved it – still do, but it still wasn't the best ever in my eyes.
An argument can be made for Real Madrid of the 1950s and 60s – not them for me either. The influence of Generalissimo Francisco Franco on that club is hard to swallow, but my objection is a footballing one. The political interference didn't help, but Real's dominance did not assault the record books as il Grande Torino's did and that is why it is not them for me.
There's an argument for treble winners – Manchester United, PSV, Internazionale or Bayern München – but that doesn't cut it for me either. All of the above were great teams and there are others I have not mentioned, but in my eyes only one deserves the title of the best and it is none of those. These teams influenced others, but they did not fundamentally change the way the game was played as my choice for the greatest ever did. They set records to be sure, but none as insane as il Grande Torino's in a difficult league – that of the dominant European nation of the time – the double world champions, Italy.
The team I believe to be the best ever is still revered today. They never won a European trophy, but that was because they excelled before UEFA was born. Still they were respected not just in Europe but South America too. This team was so good that some of their records still stand six and a half decades after their tragic deaths.
Amazing
Between 1942-49 they won the Italian championship five years consecutively – the Second World War rudely interrupted football for two years. Five years ago we paid a deserved tribute to this great team. We make no apology for doing so again (see The Immortal Grande Torino at https://empowersmag.com/empowersmagwp/2021/05/03/the-immortal-grande-torino/). This exceptional team was prevented from fulfilling the full extent of their potential, despite setting many records in the short time they graced football, so how good were they?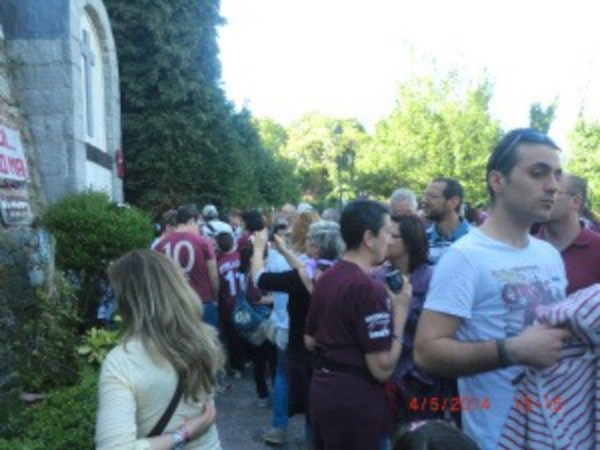 They were unbeaten at home for an amazing 93 matches. In the 1947-48 season they scored an astonishing 125 goals while conceding just 33 – a goal difference of +92! They died tragically when four points clear at the top of the league with four matches to play. Their remaining opponents sportingly only fielded their Primavera (youth) team as that was all Torino could do. Torino was bereft of almost all its great team – only one survived. Sauro Tomà, who missed the trip to Lisbon due to injury. Reserve goalkeeper, Renato Gandolfi also missed it.
Superga
In 1958 the football world mourned the loss of the Busby Babes – a generation of immensely talented footballers who were denied the opportunity to achieve their potential – and rightly so. Less than a decade earlier an arguably worse tragedy occurred.
The Italian Airlines Fiat G212CP reached Barcelona from Lisbon without event, but encountered a thunderstorm and poor visibility, as it neared Turin, so the pilot decided to drop altitude, but clipped a wall near the eighteenth century Basilica of Superga. The plane crashed, killing all 31 people on board.
Valerio Bacigalupo, Aldo Ballarin, Dino Ballarin, Milo Bongiorni, Eusebio Castigliano, Rubens Fadini, Guglielmo Gabetto, Ruggero Grava, Pino Grezar, Ezio Loik, Virgilio Marosso, Danilo Martelli, Valentino Mazzola, Romeo Menti, Piero Operto, Franco Ossola, Mario Rigamonti and Julius Schubert were killed in the crash.
We'll never know how good the Busby Babes could have become, but the records speak for themselves of il Grande Torino. Here was a team that had achieved almost all that they could. They had swept away their competitors – previously city rivals Juventus had won five titles in a row, but their domination paled in comparison to il Grande Torino. Il Toro never matched these heights. This team was so great that in 1947 all bar the goalkeeper that Italy fielded against Hungary were Torino players. Bacigalupo was a very good goalkeeper and international in his own right, but Juventus' goalkeeper Lucidio Sentimenti got the nod from double World Cup winning coach Vittorio Pozzo for Italy's friendly against Hungary on May 11th 1947. None of the other greats have come close to matching that achievement.
The Italian Football Federation was so shaken by the tragedy that robbed not only Torino of its great team, but Italy too that they refused to allow the Azzurri to fly to Brasil to defend the World Cup in 1950. The arduous sailing prevented the squad training and they failed to emerge from the first round. And of course they had lost not just the spine of the Azzurri team, but the flesh too – il Grande Torino. Bizarrely the Italian team was allowed to fly home after being knocked out.
And let's not forget that but for World War II there would have been a World Cup in 1942 when their assault on football history began and that in 1946 when their domination of Serie A resumed a war weary world was not yet ready for a World Cup. Not only did those great players miss out on European competition, but they were denied the chance of World Cup glory too.
Tragedy
A terrible tragedy robbed this team of completing its potential. They were in their prime. They had proved they were the best, but they still had time to continue their domination. This was one of if not the greatest club side ever. They were no one season wonders. They were no team of youthful potential yet to justify the tag. This was on any view a truly superb team that dominated its era – all you can ask.
Menti scored the last ever goal for this great team against Benfica in a friendly. Even now the ties between the two clubs remain strong. Jorge Jesus, deemed by many a prickly fellow showed his classy side ahead of the Europa League semi-final against Juventus, making it clear that it would not only be Benfica fans that paid tribute to il Grande Torino at Superga, but the team as well.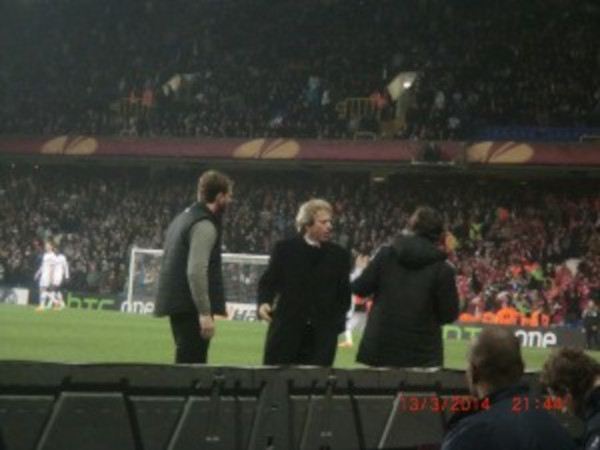 It shouldn't be forgotten that others died in the Superga tragedy as well. Coach, Leslie Lievesley: trainer,[1] Egri Erbstein, managers Ippolito Civallieri and Arnaldo Agnisetta and masseur Ottavio Corina were the Torino staff to die along with organiser Andrea Bonaiuti as well as the great team. Journalists Renato Caselbore, who founded Tuttosport, La Stampa's Luigi Cavallero and Renato Tosatti of Gazzetta del Popolo also died, along with four members of the flight crew, Cesare Biancari: Celestino d'Inca, Antonio Pangrazi and the captain Pierluigi Meroni.
As we said five years ago: "They deserve to be remembered by every football supporter throughout the world. Anything less is quite simply a disgrace to the sport".
[1] Trainer does not do justice to Erbstein. His contribution was immense. Ernö Egri Erbstein was the architect of the Il Grande Torino. His revolutionary approach changed football management and was an essential component of their success.