by Satish Sekar © Satish Sekar (May 3rd 2009)
Updated Editor's Note
We first published this article on the sixtieth anniversary of the Superga Disaster and again, five years later. Next year's anniversary will make three quarters of a century sine football was robbed of one of the greatest teams ever to play the beautiful game. They were a truly incredible team that was cut down while still in their prime, having achieved greatness and were quite possibly on their way to establishing themselves as the greatest ever – in my opinion they achieved that. Even now 74 years after they were tragically killed in the Superga Disaster, some of their records still stand.
The last match that this incredible team played was a friendly against Benfica. It created lasting ties between the two clubs. Torino never fully recovered from their great loss even though il Toro (The Bull) as they are affectionately known won the Serie A title in 1976. A decade after Superga, unable to rebuild from the tragedy, il Toro was relegated. They subsequently returned to the top flight and remain in Serie A.
Nine years ago, ahead of their Europa League semi-final against Torino's local rivals Juventus, Benfica's coach Jorge Jesus, whose touchline conduct so irked then Tottenham Hotspur manager Tim Sherwood, showed his classy side. Jesus said that it would not be just the fans that go to Superga to pay tribute to il Grande Torino – the whole team would go. Benfica's friendship with Torino is eternal.
Satish Sekar and Derek Miller
Simply the Best
Sixty years ago [May 4th 1949] il Grande Torino, was cut down in its prime after re-writing the record books of Italian football. Empower-Sport Magazine pays tribute to perhaps the best team that football-mad Italy ever produced. It was disappointing – a disgrace even – that every match in Italy, or even throughout football, did not begin with a minute's silence to honour the memory of il Grande Torino on the weekend that marked the anniversary of the disaster.
Shamefully, only one match paid a deserved tribute – Fiorentina versus Torino – and disgracefully, some Fiorentina fans refused to observe the tribute with the respect they deserved and even hurled Superga-related insults at Torino during the game, but to the credit of the majority of Fiorentina fans, they were met with disapproval.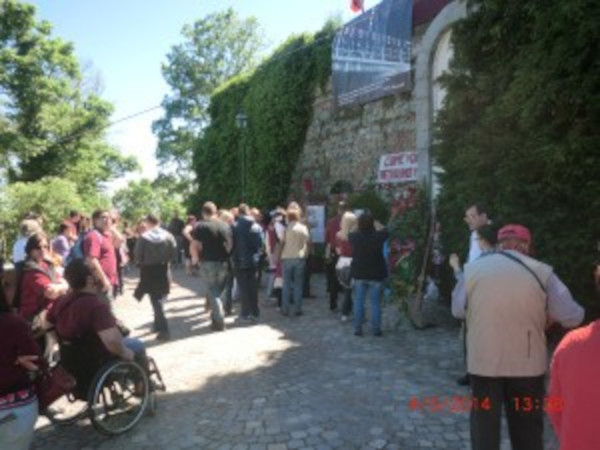 Nevertheless, it was particularly sad as Fiorentina was one of four clubs to honour il Grande Torino in 1949 by fielding their youth teams against them as Torino had no option but to allow their Primavera (youth) team play the final fixtures of the 1948-49 season, due to the Superga Disaster – the plane carrying eighteen members of the Torino squad, team officials, journalists and flight crew, clipped a wall near the eighteenth century Basilica at Superga in bad weather, killing all 31 on board.
It was the worst disaster ever to affect a football team – one that set Torino and even Italian football back many years.
Eternal Importance
Valerio Bacigalupo: Aldo Ballarin, Dino Ballarin, Milo Bongiorni, Eusebio Castigliano, Rubens Fadini, Guglielmo Gabetto, Ruggero Grava, Pino Grezar, Ezio Loik, Virgilio Marosso, Danilo Martelli, Valentino Mazzola, Romeo Menti, Piero Operto, Franco Ossola, Mario Rigamonti and Julius Schubert were the Torino players who died, but they were not alone. Coach, Leslie Lievesley: trainer,[1] Egri Erbstein, managers Ippolito Civallieri and Arnaldo Agnisetta and masseur Ottavio Corina were the Torino staff to die along with organiser Andrea Bonaiuti.
---
[1] Trainer does not do justice to Erbstein. His contribution was immense. Ernö Egri Erbstein was the architect of the Il Grande Torino. His revolutionary approach changed football management and was an essential component of their success.
Journalists Renato Caselbore, who founded Tuttosport, La Stampa's Luigi Cavallero and Renato Tosatti of Gazzetta del Popolo also died, along with four members of the flight crew, Cesare Biancari: Celestino d'Inca, Antonio Pangrazi and the captain Pierluigi Meroni. They deserve to be remembered by every football supporter throughout the world. Anything less is quite simply a disgrace to the sport.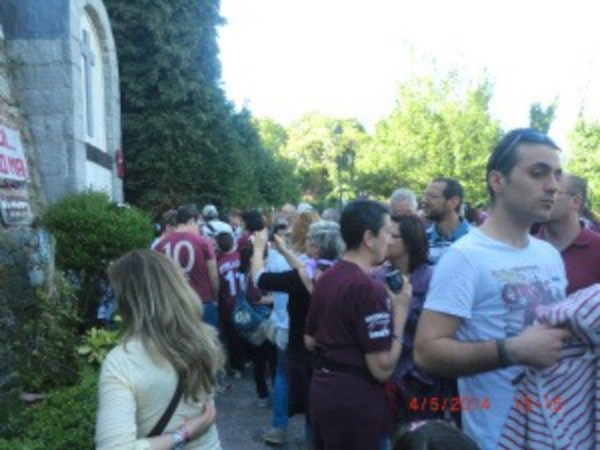 "It's still very, very important because our supporters and everybody is commemorating such an anniversary – such a date, because everybody is still very connected and still thinking about how good they were and what an imprint they left on the history of soccer in Italy and in the world," said Torino's current President Urbano Cairo, who granted Empower-Sport Magazine an exclusive interview to help us to commemorate a team that was prevented from fulfilling the full extent of their potential, despite setting many records in the short time they graced football, so how good were they?
Revolutionised Formation
Il Grande Torino was one of the first teams to experiment with 4-4-2 as an attacking formation, especially in Italy. Some insist that they inspired the beautiful game in Brasil a decade before that nation won the first of five World Cups. They also influenced the Mighty Magyars, that became the international team of the 1950s, despite never winning the ultimate prize.
Ferenc Puskás led the greatest Hungarian team of all time to the brink of glory. On May 11th 1947 Puskás saw first hand how good the Torino team was. They were treated to a performance by an Azzurri team that was amazing for many reasons. Real Madrid was undoubtedly the club team of the 1950s, but for all their achievements there is one they could not match – contributing ten starters to an international fixture for the same team and a very good one at that. Il Grande Torino have that distinction and it could have been all eleven. Puskás scored a penalty in the 3-2 loss.
This was no ordinary achievement. Italy's coach was dual World Cup winner Vittorio Pozzo. He had selected a team that consisted of ten members of il Grande Torino plus Juventus' goalkeeper Lucidio Sentimenti to face the emerging Magyars; they won 3-2, so why did Sentimenti play rather than Torino keeper Bacigalupo, who was also an Italian international? "I don't really know," says Cairo, smiling. "I don't remember exactly, but still ten team players in an Italy team is quite good."
Six years later Hungary shook England out of their complacency with a 6-3 win at Wembley – a footballing master-class, which they repeated shortly afterwards in Budapest with a 7-1 drubbing.
Truly Great
It was an incredible achievement for any club to contribute ten starters to a national team, but for that country to be the reigning World Cup holders was truly amazing, so how good was that Torino team?
"Well il Grande Torino was an extraordinary team," says Cairo. "They had won five tournaments [Serie A titles] in a row up to 1949. Then there was the tragedy and il Grande Torino could have been able to win other tournaments since they were so good and still in the full of their power. They could compete for more tournaments, so it was really a tragedy, because young and extraordinary people were chopped away by this difficult crash."
Great or special is sometimes an accolade given away too lightly, but in the case of il Grande Torino, it is almost not sufficient. They set several records in Italian football, many of which still stand sixty years on. Italian football is sometimes accused of being too defensive, but that charge cannot be levelled at il Grande Torino, so do they get the credit they deserve for delivering thrilling attacking football.
"Well I would say so," says Cairo. "They were extremely strong in attacking and with so many goals scored. In a tournament [the Italian championship of 1947-48] they scored about 125 goals – something unbelievable for today. They were special and had the capability to reverse a game even if they were losing; they would find a way to score. They were able to reverse the game in fifteen minutes playing."
They were unbeaten at home for 93 matches in a four year spell after World War II – only ten were drawn – and that scoring record is even more remarkable as that team conceded less than a goal per match, 33. They averaged more than three goals per game in that season, winning 29 matches and drawing seven in a 21-team league. Their goal difference was +92. In their five championship seasons they scored 408 goals. They were, quite simply, incredible.
Immortal
Il Grande Torino changed the way the game was played. Led by their inspirational captain and midfield play-maker, Valentino Mazzola, they gave a war-weary nation something to cheer and Mazzola achieved the distinction of turning the number 10 jersey into one of the most coveted in Italian football, despite only playing twelve times for the Azzurri. He was a pioneering play-maker before the term was invented, let alone fashionable, and he was the heartbeat of a truly exceptional team, so what made him special?
"He was the captain," says Cairo. "He was extraordinary, because he was a midfielder, but he was scoring many goals and he was the guy that was able to give the talks to everybody to recover from a game that was under pressure to be lost." And the Mazzolas disprove an old adage that football genes cannot be inherited. Valentino Mazzola was one of the greatest play-makers Italy ever produced, but his son Sandro also wore the number 10 jersey with distinction, inspiring both Internazionale and the Azzurri in the 1960s.
So why was il Grande Torino such a a great football team? "I am not so well informed about everything that they did," said Cairo, "but for sure the capacity of il Grande Torino was extraordinary. They were a terrific team, very close to each other and with the President [Comendador Novo], so it was really a special, special group of players and it was a real pity that they died in such a way. They became, in a way, immortal by dying in such a way. They were so good, because they were so young and so extraordinary."
Il Grande Torino should never be forgotten and thanks to the dedication of Torino fans and indeed Italians, who mark the anniversary of the crash every year with a commemoration at the Basilica of Superga, they became as Cairo said, 'immortal.'