By Satish Sekar at Yaoundé's Ahmadou Ahidjo © Satish Sekar (January 14th 2022)
Shameful Scenes
The scuffles that broke out after the match between Ghana and Gabon shame both teams. Ghanaian football got it badly wrong. The Panthers' refusal to return the ball after it was put out by Baba Rahman, so Daniel-Kofi Kyere could get treatment was not in the spirit of fair play. Patrice Neveu's counter-accusation of time-wasting and unsporting conduct poured salt on open wounds.
But Gabon had not breached any rule. They are not required to return the ball to Ghana and did not. There was nothing referee Lahlou Benbraham could about it whatever his personal opinion was. The rules are very clear: a goal cannot be disallowed for breaching the spirit of fair play. It requires a Marcelo Bielsa approach. The Leeds United manager was so outraged with his own team chasing down the ball after returning possession and scoring that he ordered his players to immediately concede a goal. That is all that can be done. It was the wrong complaint – after Gabon scored, the alleged foul on Kyere was eligible for review by VAR.
However, after the final whistle frustrations boiled over.
Disgraceful
André Ayew led the protests, saying the Ghanaian players were incensed over the fair play incident even though the referee could not do anything about it. Defender Benjamin Tetteh disgraced himself first with a punch into the face of Gabonese forward, Aaron Boupendza, and then refusing to receive the red card that he had earned.
Joseph Paintsil confronted the referee over the fair play but didn't see the major incident.
"Actually, I did not see what happened," Paintsil said. "They were going to Benjamin Tetteh and I don't know really what happened, but all of a sudden I just heard he had a red card."
If Paintsil had seen Tetteh's punch, there could be no argument – Tetteh had to go.
Despite Boupenza's provocative celebration of Gabon's goal, Tetteh's assault on Boupendza and refusal to receive the red card after a totally unacceptable assault was outrageous and should have led to severe consequences.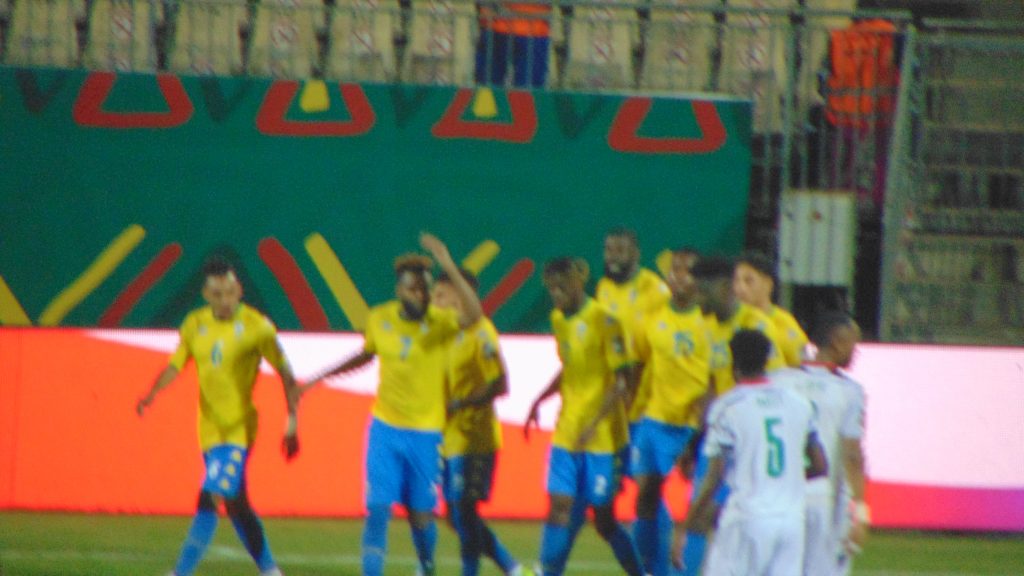 Benbraham showed a red card to Tetteh who had departed the scene and refused to return. Tetteh will no doubt face serious sanction over this – his Africa Cup of Nations may well and should be over.
CAF's Disciplinary Board decided 'to suspend Benjamin Tetteh for one additional game match in addition to his automatic suspension of two matches. Consequently, the player has been suspended for three matches.'
Just one day after the Serbian tactician, Milovan Rajevac, finally shared his views on officiating and VAR (see https://empowersmag.com/empowersmagwp/2022/01/13/milovan-rajevac-breaks-silence-on-officiating/), he and Ghana may well face sanctions from the Confédération Africaine de Football (CAF).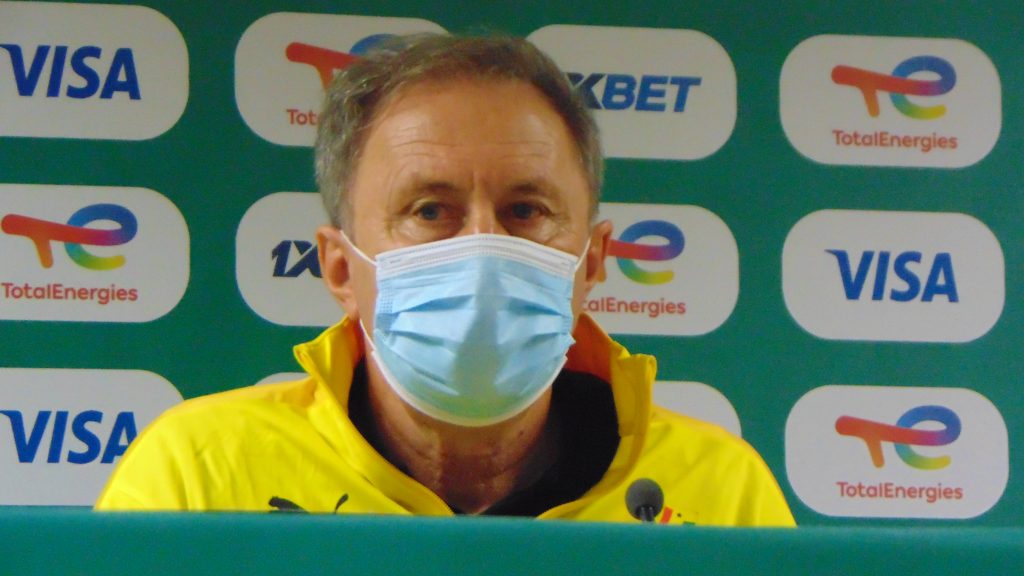 The extent of the punishment depends on the offence and CAF Disciplinary Board's interpretation of it.
Discipline and Control – Stern Warning
Both nations can expect charges under Section 1 of Article 83 of CAF's Disciplinary Code, which states: "National associations, clubs and officials are responsible for ensuring that the game is not brought into disrepute in anyway whatsoever by the conduct of their players, officials, members, supporters and any other persons exercising a function at a match at the request of the association or club."
However, CAF's Disciplinary Board decided that issuing both teams with 'a stern warning' for their unsporting behaviour after the referee had blown the whistle to end the match would suffice.
A stern warning? Seven years ago, Ghana were the victims of disgraceful scenes in Equatorial Guinea as supporters of the hosts tried to get a match they were losing and being outclassed in abandoned, hoping for a replay through thuggery. They were thwarted in that wish, but the punishment of Equatorial Guinea did not fit the crime.
In February 2015 fans of Equatorial Guinea pelted Ghanaian fans with rocks and bottles and clashed with riot police. Incredibly, their fans were not banned from the third/fourth play-off. Equatorial Guinea's FA was fined a paltry $100,000.