By Satish Sekar at Yaoundé's Ahmadou Ahidjo © Satish Sekar (January 14th 2022)
Chaos
Gabon's late equaliser incensed the Black Stars who had led for almost 75 minutes. The Panthers ignored Fair Play etiquette by refusing to return the ball to Ghana after Baba Rahman put the ball out so Daniel-Kofi Kyere could be treated.
The Black Stars were convinced that Kyere had been fouled, but Algerian referee, Lahlou Benbraham, decided no foul had been committed. At that point, VAR could not have been used – it doesn't review in such situations as at that stage it was not a match-changing situation.
Rules and Regulations – VAR
For clarity, this is how VAR works: 'The VAR will not review incidents outside of the four match-changing situations: goals; penalty decisions; direct red-card incidents; and mistaken identity. It will not review, for example, fouls or handballs in the middle of the pitch when there is no goal or penalty decision.'
FIFA guidance on VAR says: "The role of the VAR is to assist the referee to determine whether there was an infringement that means a goal should not be awarded."
So, could VAR intervene in this case? VAR could not intervene when Kyere went to ground as it was not a match-changing situation then. It could not intervene when the Panthers refused to return the ball to Ghana, as Fair Play is not compulsory – it was Gabon's decision on whether to return the ball or not. They were entitled to keep possession and did.
Ghanaians were not impressed. "Well, it was a foul and we decided to play it out because he [Kyere] was down, so as they always say, the referees has meetings with us, the players, to play like fair football," Joseph Paintsil said.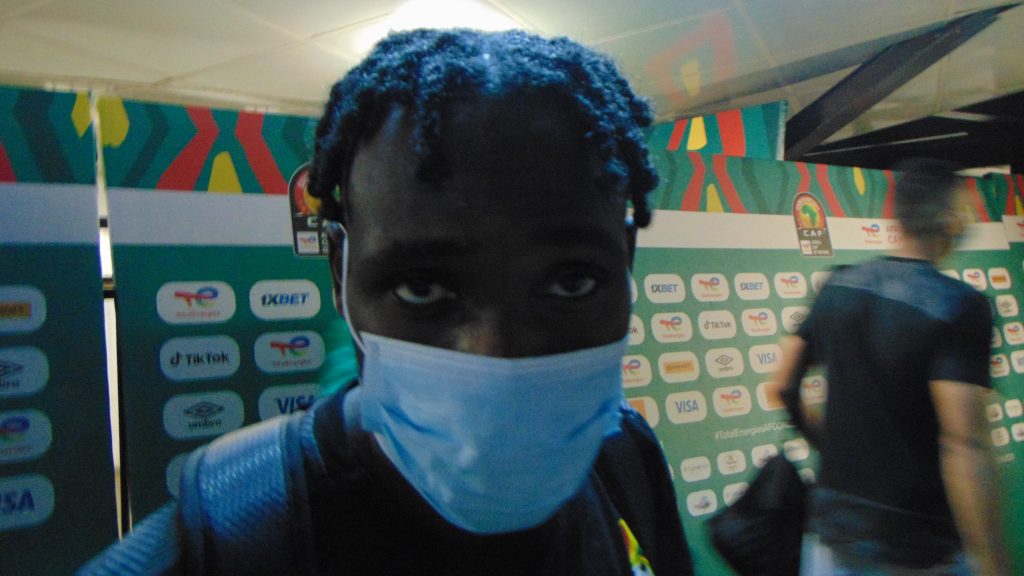 "Afterwards, we thought, yeah, they need to give us the ball so we can play a fair game and this decision will never happen in Europe.
"Maybe, we were also down by not being active. As I said, yeah, we need to have a fair play and this was not really acceptable."
Match-Changing Situation
There's no doubt that the alleged foul on Daniel-Kofi Kyere was not VAR eligible when it happened. The decision was solely Benbraham's to make. He decided it was not a foul – his right. Fair Play could not get a goal cancelled. Refusing to return the ball after it was put out is not eligible for VAR. Interestingly, Baba Rahman did not do what most do when putting it out for a player to get treatment – belt it far up the field. He was naïve in that respect – an action that would have neutralised the refusal to return the ball.
But once Guélor Kanga's assist from the right fed Jim Allevinah, everything changed. Allevinah's left-footed shot across goalkeeper Jojo Wollacott levelled the match, sparked exuberant celebrations and made the previous events eligible for VAR. It was now a match-changing situation – a goal – and could be reviewed, but only at that point. Possession had been turned over, allegedly as a result of a foul, and that directly led to the goal.
Paintsil thought so. "No, no, no," he said regarding the failure to consult VAR. "It's not even getting used because if he checked [VAR], he could have even done, maybe a different decision.
"Yeah, we talked to him, but he all he told was, 'yeah, it's a goal,' so no matter what, nothing is going to change."
Fair Play
Gabon's coach, Patrice Neveu, was not about to take lectures on fair play, citing time-wasting by Ghana. The Black Stars took the lead after 14 minutes through a fierce strike from outside the area by Black Stars' captain, André Ayew after being supplied by Thomas Partey. Ayew led Ghana's protests after the equaliser. He said that Ghana was incensed that the Panthers refused to return the ball, but there is no obligation to do so. There was nothing that Benbraham could do about that. It led to shameful scenes.