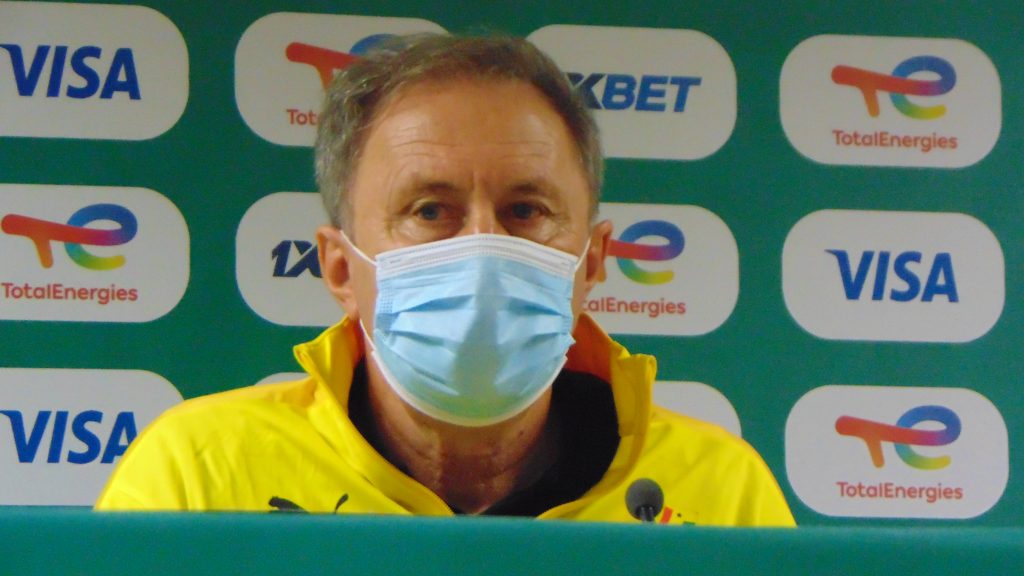 By Satish Sekar in Yaoundé © Satish Sekar (January 13th 2022)
Officiating Controversies
After the recent controversies over officiating in World Cup Qualifiers and yesterday's travesty in Limbé Ghana's mild-mannered Serbian coach Milovan Rajevac has opened on the hot topic of officiating – a subject he is known for steering clear of.
The World Cup Qualifying controversies led to CAF deciding to have VAR available throughout the Africa Cup of Nations. Serbian tactician Milovan Rajevac finally expressed his opinion on the hot topic after a refereeing catastrophe saw Janny Sikazwe end the match between Mali and Tunisia early twice.
Rajevac Opens Up
In response to my question on the officiating and VAR controversies, Rajevac told a pre-match press conference, "It's not my style to comment about officiating. I usually don't do that, but there are a lot of controversy, and the whole world is talking about this.
"Even when we looked at our match against Morocco, at the end of the first half, it was maybe a penalty for ourselves, but VAR didn't bother to check and there were many questionable decisions, especially what happened yesterday, so I think this is becoming an issue and I hope in the next days of the competition the officiating will be less controversial and more fair for everybody.
"I congratulated the referees after the match. They can make mistakes. They are humans but now we have VAR, so the number of mistakes should be less.
"Hopefully it will be less controversy in the coming matches of the competition."
Rajevac had more to add. He believed that André Ayew had a strong penalty shout at the end of the first half, but it was waved away by the referee, Joshua Bondo. It was not checked by VAR.
"VAR Is supposed to help referees to have less mistakes so it should be used smartly and we hope it will improve the quality of the game and bring more fairness in the match, so hopefully it should be ok and these mistakes shouldn't happen so much."