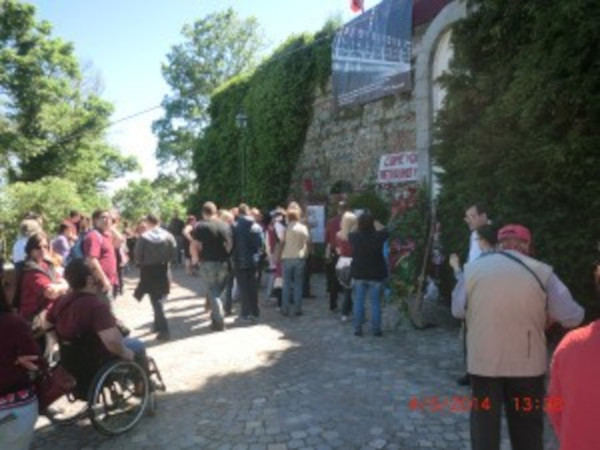 By Satish Sekar © Satish Sekar (May 4th 2023)
A Great Loss
May 4th marked the 74th anniversary of one of the worst disasters ever to hit football. Torino, founded in 1906 by Alfredo Dick after he was ousted from his position at rivals Juventus, never recovered from the Superga Plane Crash of 1949.
We have covered the commemoration previously and appreciations of that great team (https://empowersmag.com/empowersmagwp/2021/05/03/the-immortal-grande-torino/).
However, it is often forgotten that it is not just the magnificent il Grande (the Great) Torino team that was lost to football, it was the Italy national team. The World Cup, due to resume after World War II – the war-weary world had other priorities than football, but FIFA was keen to resume the FIFA World Cup. It was due to happen in 1949 not the following year as eventually happened. The reason it was postponed was FIFA badly wanted the World Champions, Italy, to defend their title, but Italy was grieving the great loss at the Basilica of Superga.
Il Grande Torino had played their last match – a friendly against Benfica for Xico (Francisco Ferreira), who was deeply affected by the tragedy for the rest of his life. Torino has never recovered – how do you replace one of, if not the greatest, club side ever without any chance to plan and phase in new players? Il Grande Torino was an exceptional squad (https://empowersmag.com/empowersmagwp/2021/05/03/the-greatest/https://empowersmag.com/empowersmagwp/2021/05/03/the-greatest/)
The Development Plan
On April 28th 1993 the football world awoke to news of a great tragedy – the Gabon Plane Crash. It was the worst air disaster ever to affect an international football team. Zambia lost eighteen top players and two of the greatest legends of Zambian football, Alex Chola and Africa's Goal King, Godfrey Chitalu, both of whom were at the beginning of their journey in coaching. Another ten also died in the crash.
Superga was similar – it wasn't just the players, it was what we would now call the technical bench – and others too. But Superga also destroyed the Azzurri as well – at least in the short term. Consequently, Zambians fully empathise with both Italy and Torino.
I had an idea to both commemorate the great losses suffered by both, but also to help develop both Zambian football and Torino too by arranging charity matches on behalf of causes supported by the victims and teams. Zambia's Under-20 team would play a tournament in honour of both against a team nominated by Torino so the Italian club could get a close look at Zambian talent and arrange trials or signings if they want.
When I suggested this to then Chipolopolo coach Wedson Nyirenda, he liked the idea as it would help Zambian talent to develop, but he pointed out that "It would help Torino as well." Other Zambians want to see this happen to, as they know too well what such tragedies mean.
The Legends Speak
Zambia's long-serving captain, the late Mufulira Wanderers and Zambia icon, Dickson Makwaza, passed away during the Africa Cup of Nations in 2019 his passing should have been commemorated by African football as Makwaza was not just a great on the pitch, he was a star off it too.
Makwaza recognised that Zambia and Torino had a natural bond from the similar tragedies both had experienced. He succinctly called for Zambia and Torino to help each other through charity matches (https://www.youtube.com/watch?v=VfQTXeQlwBM and https://www.youtube.com/watch?v=dyzYbXXa3CA).
He was not alone.
The late Nkana and Zambia great, Stone Chibwe understands the pain of the loss of their team in a plane crash. Here, https://www.youtube.com/watch?v=3N67RcWI3B8, he empathises with Torino.
Makwaza's 1974 Africa Cup of Nations teammate, Simon Kaushi also empathised with Torino. He wants to see these matches take place too. (https://www.youtube.com/shorts/MXH1cXNlD7I and https://www.youtube.com/watch?v=Hn9AzDN-wTc – Simon Kaushi's message to Torino and plea for matches to help both Zambian football and Torino).
The Next Generation
As Makwaza's generation gave way to the next, new legends took up the mantle of developing Zambian football. Peter Kaumba briefly played outside of Zambia and is now a Life Member of FAZ (the Football Association of Zambia). Kaumba also feels for Torino and wants to see a mutually supportive association with the Italian club develop (https://www.youtube.com/shorts/4lpKMp7h6gw).
He is joined by Kenneth Malitoli, a legendary player in both Zambia and Tunisia. Malitoli was a contemporary of the Zambia team lost to the Gabon Plane Crash – the tragedy affected him deeply (https://www.youtube.com/watch?v=tykACAv33tg).
Africa Cup of Nations Winners
Zambia miraculously reached the final of the Africa Cup of Nations just a few months after the Gabon Plane Crash – it took the best part of two decades for the Chipolopolo to finally win the trophy – the victims of the Gabon Plane Crash played a big role in that triumph – the class of 2012 were playing for them too.
Nyambe Mulenga was part of that squad. Two years later he was involved a road crash that destroyed the life of young prodigy Changwe Kalale and all but ended the playing careers of Satchmo Chakawa and Mulenga. Nevertheless, Mulenga wanted Torino to know that he empathises with them (https://www.youtube.com/watch?v=hEyf1UZdiZo).
The man who finally lifted the AFCON trophy for Zambia, Christopher Katongo wanted Torino to know that he supports them and wants to see a mutually supportive relationship develop between them and Zambia (https://www.youtube.com/watch?v=aiNIEQELWyg).
The Gabon Plane Crash
Perhaps the most poignant and heart-rending message to Torino came from the widow of Zambia's legendary goalkeeper David Efford Chabala. As a person deeply affected by the Gabon Plane Crash, Joyce Chabala understands what Torino went through and is still going through. She sent her love and solidarity to Torino (https://www.youtube.com/shorts/VeDWJR1WpIQ).
The Current Generation of Coaches
Former player Tenant Chilumba is one of the young coaches, making inroads in club management. He has been a first team coach, but is currently part of the coaching set up at Zesco United under George Lwanadamina. Chilumba expressed support for Torino and wants to see close ties develop between Zambia and Torino (https://www.youtube.com/shorts/sx7yP571U0M).
Zambian football empathises with Torino. The call for closer ties is supported within FAZ. Then outgoing Secretary General of FAZ and respected journalist and Match Commissioner, Ponga Liwewe, son of legendary Zambian broadcaster, Dennis Liwewe, was keen for Torino to know that Zambia stands with them (https://www.youtube.com/watch?v=wxKw97eD9m8).
FAZ President Andrew Kamanga heard the calls within Zambian football to reach out to Torino. He expressed his sympathy and empathy with Torino and hopes to facilitate a mutually beneficial relationship that also commemorates the great Torino team lost at Superga and Zambia's National Heroes who perished off the coast of Gabon (https://www.youtube.com/shorts/9BcAj7oItF0).