By Satish Sekar © Satish Sekar (January 25th 2022)
A Fountain of Football Wisdom
Tomorrow evening Egypt will face their stiffest test against la Côte d'Ivoire in the last 16 of AFCON2021. The Pharaohs have yet to convince but their conquerors, the Super Eagles are already out, having been outwitted by a Tunisia ravaged by absences due to COVID-19. Carlos Quieroz still has a tough task, but he is an experienced tactician. Don't underestimate the Pharaohs. They are notoriously slow starters.
Sadly, an Egyptian legend, still working as an analyst at the tender age of 82 will not be present. Al-Ahly and Egypt legend Taha Ismail is working on Egyptian football's league cup, so he cannot attend this Africa Cup of Nations (AFCON) and nor can his only surviving teammate from the 1959 AFCON, Mohamed Abdel-Latif El-Sherbiny (better known as Mimi El-Sherbini.)
A Great Privilege
Two years ago, I had the privilege of interviewing Ismail for over an hour and a half. He was the youngest member of the United Arab Republic's team in the 1959 Africa Cup of Nations (AFCON).[1] He also played in the expanded AFCON Finals of 1962 and 1963 and Tokyo's first Olympic Games in 1964.
Ismail was badly injured and missed 1965's AFCON tournament. He was clattered by Ghana's behemoth of a goalkeeper Edward Dodoo-Ankrah and suffered a broken leg.
Ismail had coached Saudi Arabia twice and Egypt as well. He had observed the Hungarian great Nándor Hidgekuti – one of the few foreign coaches to distinguish himself at Ahly. Ismail became an instructor for both CAF and FIFA as well. He found himself in Ghana towards the end of the last century in this capacity. There was a knock on the door at his hotel room. "I'm very sorry," the man on the other side said. It was Dodoo-Ankrah. Ismail laughed, pointing out it had taken the former Real Republicans and Black Stars keeper 34 years to apologise. Dodoo-Ankrah looked after Ismail while he was in Ghana. He was an AFCON winner too in the tournament Ismail missed through injury.
Historic
Ismail played in historic times – the decade when Egypt secured full independence, overthrew its King and began an African football dynasty – the first but a short-lived one. Ghana took over in the 1960s. Nevertheless, el-Sherbini and Ismail played in historic times. The process of African football securing recognition from FIFA began at its Congress in 1954 and continued two years later, resulting in both Africa's Confederation and AFCON being established in 1957.
Egypt, Ethiopia and Sudan suspended the other co-founding, member, South Africa, over racism and rightly so.
Egypt beat Ethiopia 4-0 in Sudan to claim the first AFCON title in Khartoum and retained it in 1959 on home soil with a 2-1 win over Sudan. The Pharaohs had previously trounced Ethiopia. Egypt scored six goals to win that tournament. The late great Mohamed el-Gohary netted a hat-trick in the 4-1 win against Ethiopia – Mimi scored the other. The late Essam Baheeg bagged a brace to seal the UAR's AFCON win.
Compassionate Legend
Knowing of my wish to help elderly legends of African football, Ismail told me of the plight of Mimi el-Sherbini after the interview ended. Mimi needs care and to feel football's love. His health has deteriorated, but AFCON and CAF can make the gesture of honouring him by recognising his achievements throughout African football through an award and a plaque at CAF Headquarters, a necessary step to a Hall of Fame that highlights the achievements of African football, starting with the elderly living giants of African football, but including those greats like el-Gohary who are no longer with us.
Ismail cared for Mimi and wanted to help him. I was planning to go and see him, but it has not happened yet and the COVID-19 Pandemic has made matters worse. But if Mimi can travel, he should be invited to Cameroon as an honoured guest. Ismail and El-Sherbini are the only surviving AFCON winners from Egypt's first period of domination. They should be celebrated and cherished as part of Cameroon's second AFCON.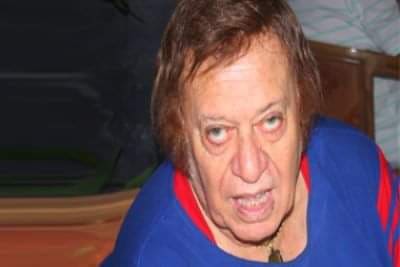 Mimi's Plight
After hanging up his boots Mimi distinguished himself as a commentator – he played before there was money in football. Mimi's plight was very sad. I wanted to help, but my Arabic is limited to 'shukran.' It proved impossible to get to see him and help him – he surely deserved it. It was typical of Ismail that his concern was for his teammate.
It is late but not too late for Mimi. Of the actual team (not members of the squad that did not play) of 1959 which won that AFCON, only el-Sherbini and Ismail survive and can share memories of that AFCON and those historic times. These memories must be recorded and preserved for future generations. They are the last of these African gems and should be treasured and honoured by CAF and Africa.
---
[1] The UAR was a short-lived union between Egypt and Syria. Obviously, geography establishes that Syria wasn't part of Africa, so no Syrian players were included in the UAR's squad for the 1959 AFCON.