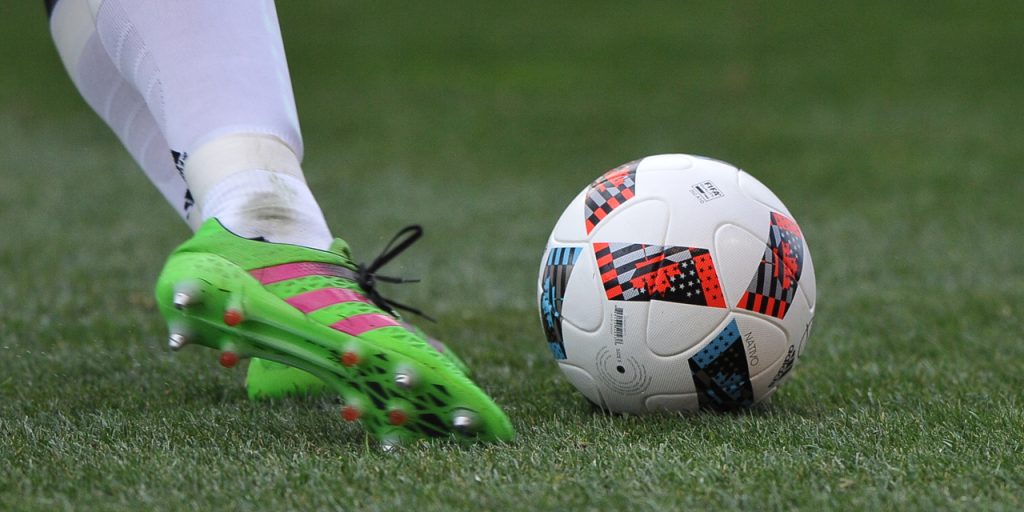 By Satish Sekar © Satish Sekar (August 18th 2020)
Origins
The Federation of International Football Associations (FIFA) was founded in Paris on May 21st 1904 to govern world football. But football – far from its current form – had existed in the 19th century.
The oldest international fixture is England versus Scotland. The first official fixture between the auld enemies took place in Glasgow in 1872 – on Saint Andrew's Day[1]over three decades before FIFA was founded.
It ended in a 0-0 draw. However, they had played unofficial matches over the two years previously. The fixture grew into one of the greatest rivalries in international football, but its origins were humble and it took many, many years to establish.
Old Foes
The second oldest rivalry in football also has a political and historic rivalry that pre-dated its sporting contests – Austria and Hungary. Originally part of Austria's Empire, Hungary wrested not only freedom but a share of the Empire during its own struggle for independence.
Hungary was a subjected part of the Austrian Habsburg Empire[2] until a revolution in 1848.
An unlikely solution emerged from that revolution, as the old foes reached an accommodation. Hungary became a ruling partner in Austria's Empire. It was referred to as the Habsburg Empire but also came to be known as the Austro-Hungarian Empire.
Early Controversy
Football was a different matter – there would be no co-operation on the pitch between the former foes turned partners in Empire. And there would be even less co-operation between other Habsburg powers.
Bohemia would be FIFA'S first major test – a test the fledgling football power would fail badly. In fact, Bohemia would become the first casualty of murky football politics – they would never get to play in an official international football tournament. That disgraces football and FIFA too.
Humble Beginnings
The second oldest fixture in international football also pre-dates the foundation of FIFA by just over a year and a half. Austria began the rivalry on top with a 5-0 drubbing of the junior partner in Vienna on October 12th 1902.
Less than 18 months later FIFA was founded by eight nations – all European – but interestingly none of the four nations involved in the two oldest international football fixtures were founder members of the sport's governing body.
Belgium, Denmark, France, the Netherlands, Spain, Sweden and Switzerland were the founder members, along with Germany, although the Germans joined in a strange fashion, by sending a telegram informing the others of their intention to join.
But the first international football tournament of sorts, pre-dated FIFA.
Disorganised
Football was first included as a sport in the modern Olympic Games in 1900. This was before FIFA was founded. While the records list the medal places according to nations, the participants were not national teams – they were club sides.
Although the International Olympic Committee (IOC) recognises these teams as Olympic Games medallists, and there were significant achievements in both the 1900 and 1904 Olympiads, both football tournaments occurred without being under FIFA's auspices and without being genuine tournaments for national teams.
The hosts, France, were represented by players from a club founded just a decade before, Club Français. Similarly, Belgium was represented mainly by students from the Université Libre de Bruxelles (the Free University of Brussels), because their original choice Racing Club de Bruxelles declined the invitation.
Great Britain was represented by Upton Park FC, a team that had contested the first FA Cup in 1871. Upton Park also affected the development of the sport by abolishing the use of hands – previously players could catch the ball if they wanted to. They also suggested the use of goalkeepers – they would be the only players allowed to handle the ball.
Consequently, the English club had an enormous impact on the development of the sport as it is known today.
Demonstration
Nevertheless, in Paris' first modern Olympiad, only two matches were played in what was clearly no more than a demonstration sport and no medals were awarded – rightly – as this was not a tournament of national teams and too few matches were played for this to be a major football tournament anyway.
Upton Park beat Club Français 4-0 in the first match and the French team beat Université Libre de Bruxelles 6-2 in the other match. It is considered Great Britain's first Olympic football title, although this tournament should not be considered an international tournament for the reasons mentioned above.
It should, however, be recognised as a small part of the evolution of football as a major sport for reasons mentioned above.
---
[1] Saint Andrew, Scotland's patron Saint's day is November 30th.
[2] The origins of the Habsburg Empire would later play an important and controversial role in world football as a nation would be excluded from FIFA despite having a prior historical claim to the Habsburg Empire than Austria or Hungary.