By Satish Sekar © Satish Sekar (May 1st 2020)
Record-Grabbers
Few have struggled for recognition like Zambia's Goal King. Godfrey Chitalu, nicknamed 'Ucar' after the long-lasting Union Carbide manufactured battery, held World Records for both the season and calendar year from 1968.
A decade before the 21-year-old Zambian striker announced his arrival on the world stage, Pelé grabbed the record, 75, from Ferenc Deák, 66. The Hungarian had set his mark in 1946.
Chitalu lost his records in 1972, but not to the West German legend Gerd Müller, as most think. His 1968 records were indeed broken by Müller in 1972, but they were shattered by Chitalu himself.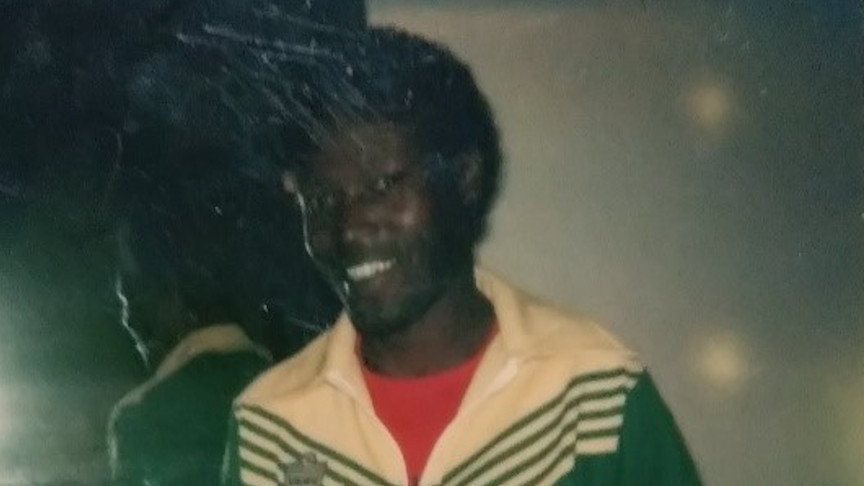 Both 1968 records, 81, were easily beaten by Chitalu, 107 and 116. Müller beat the old mark by 4, but trailed Chitalu's new World Records for a season and calendar year by 22 and 31 respectively.
Chitalu has been denied the credit he deserves. The question is, why?
The Quality Leagues
He dominated a Farmers' League his detractors say – an insulting argument, as only Chitalu bullied the opposition in Zambia. Why, if it was so easy to score, did he not just lead the charts, but amass a total that easily eclipsed his nearest competitors combined? Chitalu, as his teammates and opponents attest, was quite simply, that good.
So, what about the 'quality' European leagues? Were they so much better? Were West German Bundesliga teams a match for Bayern München (Munich) in 1972, or even La Liga teams for Barçelona in 2012?
Did Müller and his team dominate German football in 1972? Did Lionel Messi and his team dominate Spanish football in 2012? Were they the difference that Chitalu was? All three were top scorers in their leagues. Bayern dominated the Bundesliga – Barcelona shared titles, and Kabwe Warriors were the class of Zambia.
An Oktoberfest League?
In 1972-73 Bayern Munich won West Germany's top league, consisting of 18 teams by 11 points with a goal difference of +64, a full 49 ahead of second placed FC Köln. And that was in the era of just 2 points for a win. Is that not a league of Bayern Munich and 17 others?
By today's methods, Bayern would have won 79 points, beating Köln by 20 points and a whopping goal difference too. Is that not domination? is that not an uncompetetive league?
But who says West Germany's top league was very poor in comparison to Bayern Munich? Müller scored 36 of Bayern's 93 goals in the league that season, 8 ahead of Borussia Mönchengladbach's second-placed, Jupp Heynckes.
FC Schalke at least put up a fight in 1971-72. Bayern won by 3 points and led the defending champions, Borussia Mönchengladbach, in third place by 12 points. Bayern scored more than a hundred goals. If it had been by today's rules, Bayern would have won the league with 79 points and a goal difference of +63, 22 ahead of Schalke. It was certainly more competitive than the following year. But Bayern won again in 1973-74.
That Müller dominated a comparatively poor West German league in comparison to his team is not his fault. He scored for fun – his job. The quality of the opposition he scored against is no more his fault than the teams that Chitalu dominated is his fault.
The Two-Team League
Spain has often faced criticism that it is a two-team league. The Primera División table of 2011-12 illustrates the point. Lionel Messi's Barçelona lost the league to Real Madrid by 9 points – Valencia trailed the Catalans in third place by a staggering 30 points.
The champions' goal difference was +89, and Barçelona's was +85, an incredible 70 ahead of third-placed Valencia. Messi led the scoring with 50, four ahead of La Liga champion Cristiano Ronaldo, and over double the tally of third placed Atlético de Madrid marksman Radamel Falcao. Valencia's most prolific striker was Roberto Soldado who scored just 17 goals.
If this was not the definition of an uncompetitive two-team league championship, what is?
2012-13 was a bit better. Barçelona won La Liga by 15 points from Real Madrid. Their goal difference was 14 more than their nearest rivals. However, the gap to third placed Atlético de Madrid was 24 points with a goal difference that was more than double that of their rivals – +75 to +34. The Catalans had feasted on the opposition, scoring a whopping 115 goals. Messi top-scored with 46, 12 ahead of Cristiano Ronaldo. Falcao was third with 24.
Quality
Both the West German and Spanish top leagues were hardly competitive. Both Müller and Messi played in a top-quality side with world class teammates. They were and are among the best to play the beautiful game, but that applies to Chitalu too – his teammates were not the household names that Müller and Messi played with week in week out.
So what about Chitalu? Zambia's Super League in 1972 was dismissed as a Farmer's League, but if the quality was so low in Zambia why did Chitalu stand head, shoulders and torso above the rest?
Liverpool's first black player Howard Gayle wants to see African football develop in Africa, but he also paid tribute to the Zambian and African Goal King, Godfrey Chitalu.
"It sometimes amazes me how our history has always been hidden or distorted from a number of truths that has been buried in the annals of Black history and achievements," Gayle said.
"And here is another case for us to deliberate and make known to the world and, in particular, the footballing community.
"Godfrey Chitalu was a Zambian Football icon. After a great career, he went into coaching, leading the Zambian team to the brink of their first qualification for the World Cup.
Sadly, he was one of the many Zambian players and officials who were killed in a plane crash in Gabon in April 1993."
Meticulous
Author, Jerry Muchimba, researched Chitalu's achievements of 1972 carefully, poring over newspaper reports, recording Chitalu's goals with dates, opponents and more. The information was there to verify Chitalu's phenomenal achievements (see https://web.archive.org/web/20140819085920/http://www.zambianfootball.co.zm/?p=3054). Muchimba did an excellent job of meticulously collating it.
Zambian newspaper reports contained the evidence to prove Chitalu held the single season and calendar year scoring records since 1968. He broke his own record in 1972 – this was before the age of televising matches, social media, etc.
It was a time-consuming process that resulted in Muchimba's book, Godfrey 'Ucar' Chitalu.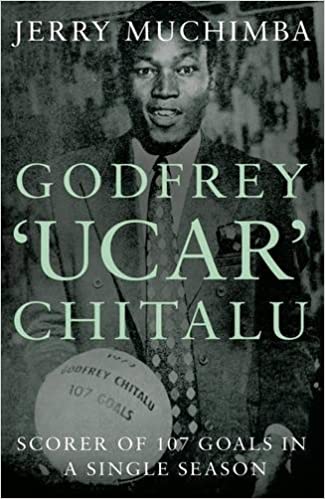 The Farmers' League?
Kabwe Warriors retained the Zambian Super League in 1972 by the narrowest margin, just one point. Nchanga Rangers lost a match less than Kabwe, but while the champions won 18, drew 4 and lost 4, Chingola's finest lost 3, drew 7 and won 16. That left Kabwe Warriors Champions with 40 points and a goal difference of +55. Nchanga had 39 points and a goal difference of +33.
Chitalu had scored an incredible 49 goals in the Zambia Super League from just 24 completed matches – two matches were not finished, as Mufulira Blackpool did not turn up for transport reasons and a fixture against Roan United was abandoned after 34 minutes. Chitalu's goals, averaging more than two per match – nobody else came close to that – almost account for Kabwe's goal difference on his own.
Rhokana (now Nkana) came third with 15 wins, 4 draws and seven losses. They lost second place by five points. Their goal difference was +6.
If that season had been played today, Kabwe Warriors would have amassed 58 points to beat Nchanga Rangers by three points with Rhokana trailing second place Nchanga Rangers by six points. Despite the derogatory comments, Zambia's league was competitive and Chitalu was the difference maker.
Africa and Football's Icon
"I already knew of Chitalu's exploits, but my research gave me the opportunity to see what he achieved in detail," Muchimba said.
"This was an iconic player who made a mark not just in his country, but across the continent as well."
The top three were reasonably competitive except on goal-difference – Chitalu's domain.
"His goal scoring record in African Football is phenomenal and to score over 107 + in a calendar season can only be described as world class," Mr Gayle said.
"But why has Godfrey Chitalu's record not been recognised by the footballing authorities of African Football and also FIFA?"
Chitalu is credited with 107 goals in 57 matches – Mufulira Blackpool didn't show up on October 22nd due to transport woes – they were docked points, but with the form Chitalu was in that might have been a bonus for the visitors.