By Satish Sekar © Satish Sekar (May 1st 2020)
African GOAT
There are few players who can hold world records, African champions records and more at the same time for half a century without receiving the recognition that they deserve. Godfrey Chitalu is that player. The Zambian striker set world records for a single season, and for the calendar year twice – the only player to do so since World War II.
So how good was Chitalu?
The answer, quoted by Jerry Muchimba in his book, Godfrey 'Ucar' Chitalu, was given by one who should know, the all-time record holder for a single African Cup of Nations (AFCON), the Democratic Republic of Congo and Africa's great Pierre Ndaye Mulamba.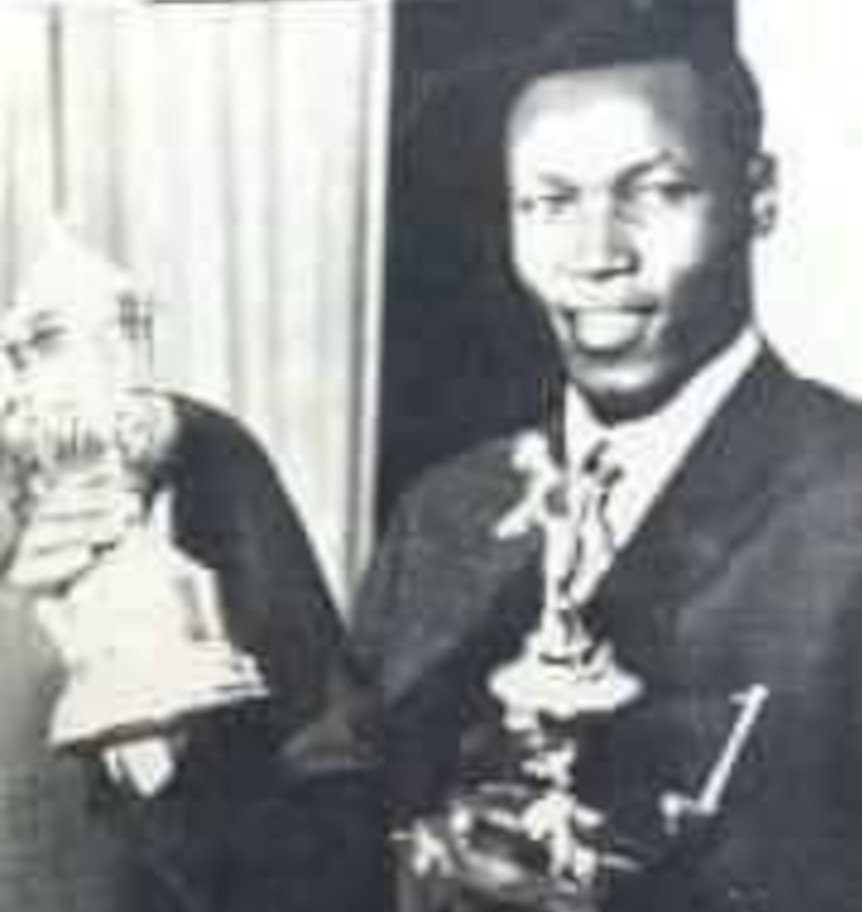 When asked which African player had impressed him the most, he replied as follows: "I'd say two: Godfrey Chitalu of Zambia, and Ghana's Ibrahim Sunday. They were the greatest of their era. Chitalu perished in the Zambian air crash of April 1993 [he was the national team coach]. I hope the authorities are taking care of his family."[1]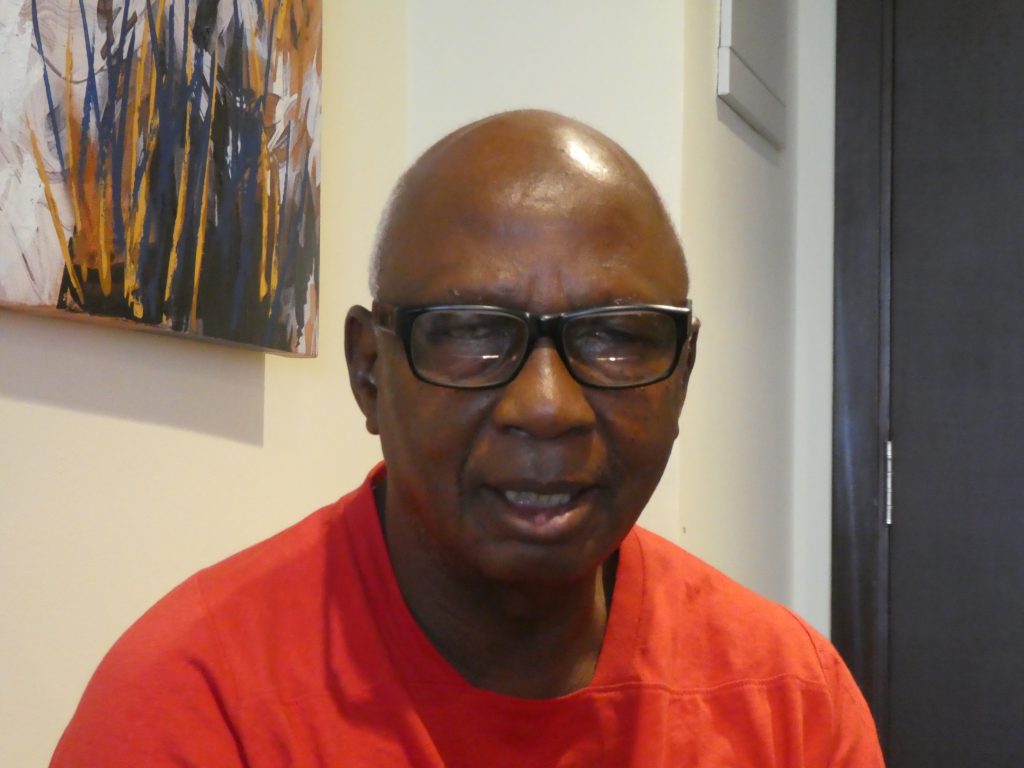 Standards
While researching these articles, I discovered a few anomalies that had never been raised previously. There were no requirements to prove their achievements on anyone else. A furore broke out as Barçelona and Argentina's talisman, Lionel Messi approached what was thought to be the calendar year record – West Germany and Bayern München (Munich) legend, Gerd Müller's 85. It focused attention on the plight of the German great – good!
But it was not Müller's record. In 1972 Müller had broken the previous mark of 81, set by a 21-year-old Zambian striker. Then playing for Kitwe United, Chitalu won the first of five Zambian top-scorer awards. Not for the first time Chitalu terrorised defences in Zambia as only he could. Nobody else came close to his totals – it was a pattern that lasted throughout his career.
While Müller was hailed as the Goal King for four decades, Zambians and Africans knew better. 2012 was drawing to a close. Messi could and did beat Müller's tally, but was he the record holder? Zambians cried foul. They were determined to ensure that their icon was recognised.
The record, they insisted, was Chitalu's and the mark was 107. Only the Zambians were told that they had to verify his goals – it was far easier to do in Europe, especially for Messi's, but against the odds the Zambians did so.
Why, people asked, was Chitalu's claim only being made now 40 years on? Well, actually it was not. Zambians knew in 1972 and the claim was made then. There's an iconic photo of Chitalu holding a ball with 107 on it.
Obviously, Zambians knew.
Author Jerry Muchimba says FIFA demanded proof. "They were ready to honour Messi for breaking Gerd Müller's 40-year-old record," Muchimba says, "and when this was disputed, they asked for proof."
Muchimba had the proof. He had been researching it for years for a book Godfrey 'Ucar' Chitalu. He had painstakingly pored over match reports in newspapers for 1972. He knew of all Chitalu's goals, where and when they were scored, against whom and in which tournament. He presented them to FIFA.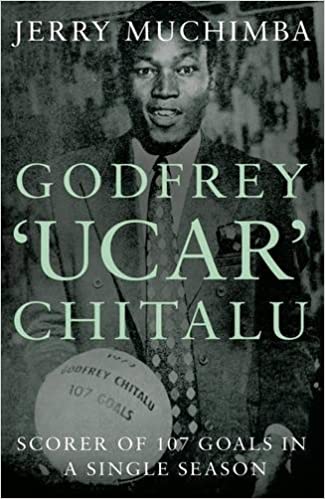 Moving Goalposts
Muchimba complains that once he proved Chitalu's scoring feats, the goalposts were moved. In fact, this was not the first time. An obvious question or two arise. Who held the record before Chitalu? And what was the verification of those records?
The first can be answered easily. In 1968 Chitalu scored 81 to break Pelé's tally of 75 set a decade earlier. The great Brasilian took the record from an unheralded Magyar, a Mighty one before the team acquired the moniker. Ferenc Deák scored 66 in 1946. Deák took the record from Everton and England great, Dixie Dean. In 1927 Dean scored 63 goals.
But what about verification? Well there's none. The Brasilians, Hungarians and English were never called on to verify that Pelé, Deák and Dean had set those records. So, why was it only required of Chitalu and Zambia?
While record-keeping in Zambia may not have been all it could have been, the evidence was there – it just had to be researched and collated. To his credit, Muchimba did that. His findings are verified and can be checked by any doubters, Thomases or not.
It was clear – Muchimba identified all 107 goals and presented his findings to FIFA, expecting the record to be credited to Chitalu. It wasn't.
"When this [proof of the goals] was provided, they did an about turn by saying they never kept track of club football, so they could confirm neither record."
Really? Then why was Müller recognised as the record-holder for 40 years?
"FIFA's stance is surprising," says Muchimba.
"During my research, I came across a newspaper article, which indicated that FIFA were ready to honour Chitalu if evidence of the goals he scored in 1972 was provided."
Muchimba included a scan of the article in his book, but Chitalu's records were never acknowledged by FIFA.
"FIFA should do the right thing and recognise Chitalu's record of 1972," says Muchimba. "FIFA have to do the right thing and give Chitalu the recognition he deserves."
But African football has not acknowledged him fully either.
---
[1] See https://web.archive.org/web/20090907231719/http://simbasports.iquebec.com/interviewndaye.htm