By Satish Sekar © Satish Sekar (May 1st 2020)
The Lost Icon
The first black man to play for Liverpool, Howard Gayle, wants to see Zambia's Goal King, Godfrey Chitalu, honoured in Africa.
"It's time for the footballing community to honour and recognise what is an outstanding achievement in goal scoring, so that his name and his country can finally be added to the Halls of Fame of footballing greatness," Gayle said.
All but forgotten for four decades Chitalu's wonder year resurfaced and the player emerged again as one of the greatest ever to lace a pair of boots, as Lionel Messi, closed in on Gerd Müller's 'record.' For 40 years the West German scoring machine had been hailed as the calendar year record holder, but Müller never held the record. He broke the previous mark in 1972, but that same year Chitalu obliterated it.
Müller broke the previous mark that had lasted just four years by as many goals. Hail der Bomber, Müller's nickname. He had broken Chitalu's 1968 record, but so had Chitalu, and by a considerable amount.
Different Standards
Bizarrely, the controversy over Chitalu's achievements in 1972 somehow managed to do Zambia's icon a further injustice – they got his total wrong. Chitalu had not scored 107 goals in the calendar year 1972, he had scored 116. The Zambian records underestimated Chitalu's achievement due to an anomaly that had slipped through the cracks for almost half a century.
Müller and Lionel Messi were held to a different standard through an error.The 'records' for Müller and Messi were for the entire 366-day – 1972 and 2012 were leap years – calendar year.
But in Chitalu's case, it clearly states 107 and that nine goals didn't count. Chitalu's year started on February 27th 1972 with the Zambian Charity Shield. But what were these missing goals? Incredibly they were records too – at least one of which is still an unbroken African Champions' tournament record.
Of all the goals to ignore, the African Cup of Champions Clubs – predecessor of the CAF Champions League – were the ones that slipped through the cracks. And they just happened to be tournament records – the most goals by an individual in a tie, 9, and most in a leg, 7.
The reason cited was those goals, scored against Lesotho's champions, Majantja, in the African Cup of Champions Clubs, had been scored before Zambia's Super League season began. They were, but so what? That legitimately excludes them from the single-season record, but how could it matter in the calendar year record?
The Anomaly
Unlike the seasons in West Germany and Spain, the Zambian Super League season began at the end of February and ended in December. It was completed within the calendar year, so Chitalu's calendar year had been credited at just 309 days, as his single-season record competed against the full calendar year for Müller and Messi, and he still beat them convincingly – Messi by 16 and Müller by 22.
If the African Cup of Champions Clubs goals against Majantja are included, as they should be, Chitalu's total is 31 more than Müller and 25 higher than Messi. Strangely, CAF asked for proof of those goals.
The Missing African Champions' Clubs Records
It was their most important club competition, and Chitalu's total for the competition that year was 13 – it included the nine missing goals. Newspaper reports confirm that Chitalu scored a brace at the National Stadium in Maseru against Lesotho's champions Majantja in the 2-2 draw in the first leg on January 23rd 1972 and seven in the second leg. On February 6th the now demolished Dag Hammerskjöld Stadium witnessed a strikers' master-class.
Kabwe Warriors beat Majantja by a match record 9-0 – it has since been beaten by Raja Casablanca, Difaâ Hassani d'el Jadida, and by current record holders Mamelodi Sundowns; but while the club record has been broken, another has not.
The late great Boniface Simutowe scored once, as did Sandford Mvula. The remaining seven were banged in by Chitalu. It remains the most scored in a Champions clubs tournament match by an individual. It has lasted 48 years and counting.
It was checked with writers at the time, and they confirmed that Chitalu had scored nine in the tie, two in Maseru and seven in Ndola. Newspaper reports show that too.
The African Cup of Champions Clubs goals must count, both as a tournament record and towards the calendar year. All three of these records should be acknowledged. And he may have set even more records if it had not been for a bizarre assessment of Africa's Goal King.
The Gap Years
Chitalu hardly played in what should have been the greatest moment in his career two years later, even with the suspension of preferred striker Simon Kaushi, who got himself sent off in the Africa Cup of Nations (AFCON) in 1974. Despite that, Chitalu, Zambia's Goal King, was out of favour with the national team coach.
This happened despite the assessment of Chitalu as the best player, along with Ibrahim Sunday, by the AFCON record scorer in a single tournament, 9, Pierre Ndaye Mulamba.
Other African nations respected the striker with the great reputation more than Zambia's coach at the time.
Chitalu played an important role in the first round (qualification) victory over Madagascar, scoring in both legs, which set up the second-round tie against Nigeria.
The last and biggest win Zambia ever recorded against Nigeria was in the first leg at the Dag Hammerskjöld Stadium in Ndola on July 15th 1973. Chitalu started the match, but went off injured in the first half without scoring in the 5-1 drubbing of Nigeria. Two weeks later Nigeria won the second leg 3-2 to exit the competition 4-7 on aggregate.
African legends Segun Odegbami and Godfrey Chitalu were rarely on the pitch together but Chitalu's giant reputation had travelled. A big deal was made of Chitalu in Nigeria. Odegbami, a truly gifted player in his own right, was in the crowd in Lagos on July 29th. He wanted his country to somehow win, of course, despite the size of the task, but he also wanted to see the African icon, Chitalu, play.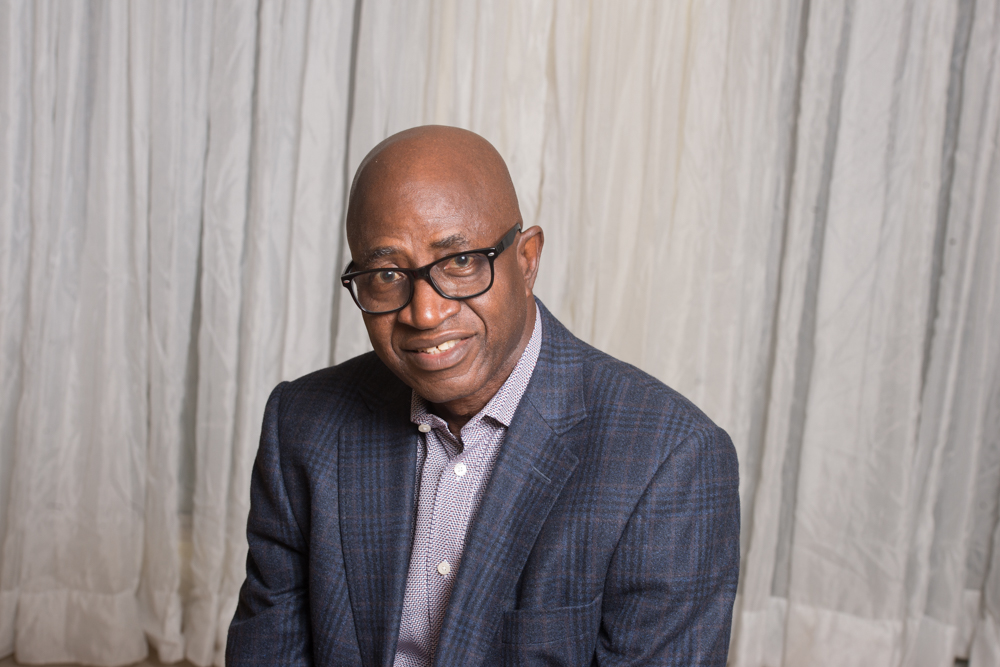 "Chitalu was a threat to any team in his time," Odegbami said.
"His reputation preceded him everywhere on the continent.
"He was one of the true greats of African football."
After helping Zambia to reach the final of the Africa Cup of Nations, Chitalu was largely confined to the bench and then to the international wilderness.
He was said to have lost form. The detractors claimed that he was finished. After the AFCON disappointment, he played two more matches in the Council of East and Central African Football Associations) CECAFA Cup in Tanzania without scoring. He was dropped. He had just turned 27. His next match came almost 18 months later – he didn't score and was dropped for a year. Finished? Others knew better.
FAZ President, Andrew Kamanga, agrees with Odegbami's assessment.
"He had a knack for scoring goals," Kamanga said. "That's why he was fondly referred to as 'Goal King.'" Banished to the wilderness, Chitalu bided his time. He'd be back with a vengeance.