By Satish Sekar © Satish Sekar (April 30th 2020)
Tribute
Africa's Goal King, Godfrey Chitalu, was just 45 when he lost his life in the darkest moment to curse Zambian sport – the Gabon Plane Crash in April 1993. According to the Confédération de Football Africaine CAF), Chitalu is one of the top 200 African footballers ever, but strangely, he has never received the accolades he deserves. Why?
He was a complete forward who tore up the record books, yet outside of Africa few acknowledge his incredible achievements.
He's more famous for being the spanner in the works in Lionel Messi's pursuit of West Germany and Bayern Munich, legend, Gerd Müller's calendar year goals 'record.' But this is a serious injustice. Chitalu is a legend in his own right and must be acknowledged as that.
Africa's Goal King
But in Africa, the Zambian Goal King is admired, and rightly so. His team, Kabwe Warriors, used to play in the Railway Stadium (named after the owners of the club where he played). Now, they play in the Godfrey 'Ucar' Chitalu 107 Stadium. It may need a name change as the total underestimates Chitalu.
"As Kabwe Warriors, we are extremely delighted that this debate, which as a matter of fact should have never been debatable, has been reignited," said Kabwe Warriors Chairman, Hayden Dingwall.
Chitalu holds many records in several competitions. Those fortunate enough to see him play are in no doubt – Chitalu was more than just a goal-poacher, he was the most prolific striker Zambia produced, and still holds the record for an African striker too.
The African icon is the only African in the top ten scorers in international football with 79 from just 111 matches – Malawi's icon, Kinnah Phiri, is 11th on 71 goals and Egyptian legend Hossam Hassan has 68, but played over 50 more matches than Chitalu. In fact, Chitalu is in the top 5 – only three undoubted legends have amassed higher tallies: Iran's Ali Daei, 109, Portugual's Cristiano Ronaldo, 99, and Mighty Magyar, Ferenc Puskás, 84.
Only six Africans make the list of scorers of more than 50 international goals – none currently playing. Even they don't match Chitalu's feats. Asamoah Gyan just made the list with 51, Samuel Eto'o scored 56 goals for Cameroon and Didier Drogba heads the list of modern players with 65. And Chitalu's goals per game average is higher than theirs too, a respectable 0.71.
Zambia's Icon
Football Association of Zambia (FAZ) President Andrew Kamanga grew up on football, watching the great Ucar as a child from 1971 until he hung up his boots.
"I watched him from 1971-81," Kamanga said. "I am lucky to have watched him play for Kabwe Warriors and Zambia National team.
"Godfrey Chitalu is a Zambian hero, an African icon.
"He is undoubtedly one of the greatest players Africa has ever produced."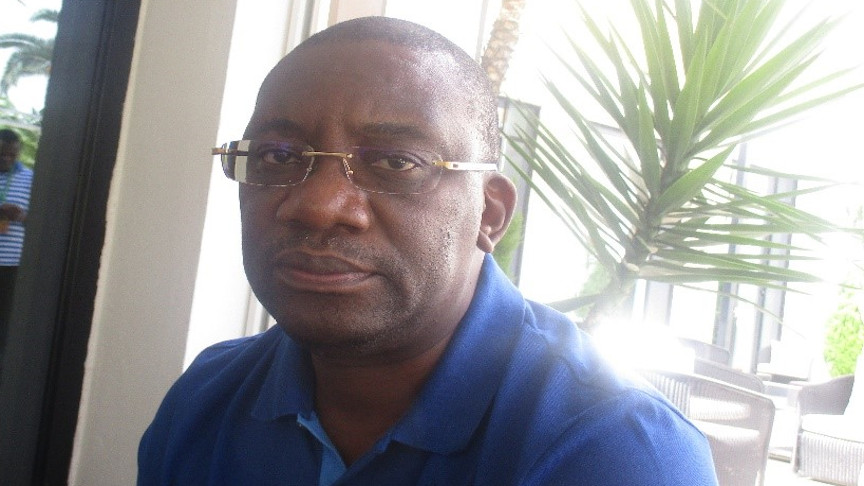 Kamanga was Chairman of Chitalu's club, Kabwe Warriors, when the Zambian record-holder's achievements were rediscovered. And there are plenty.
It's far more than just the single year record, and even that contains an incredible unfairness that has all but escaped scrutiny for almost half a century.
Europe Beckons
Chitalu was a goal-machine. Detractors carped at his national records. 'It's a farmers' league,' they scoff. Really? Perhaps they can explain why Zambian players like Emment Kapengwe, and Fred Mwila had been recruited by Aston Villa, and Howard Mwikuta opened doors in the USA during the era of Pelé and the Kaiser, Franz Beckenbauer.
Others were stopped from travelling from Zambia. Almost a decade earlier, John Mulenga (better known as the Legend of Legends, Ginger Pensulo) and the late Ken Banda became the first Zambians (technically they were still Northern Rhodesians) to get a trial in English football (Leeds United in 1963). Both were black and breaking racist laws by playing with and against white players.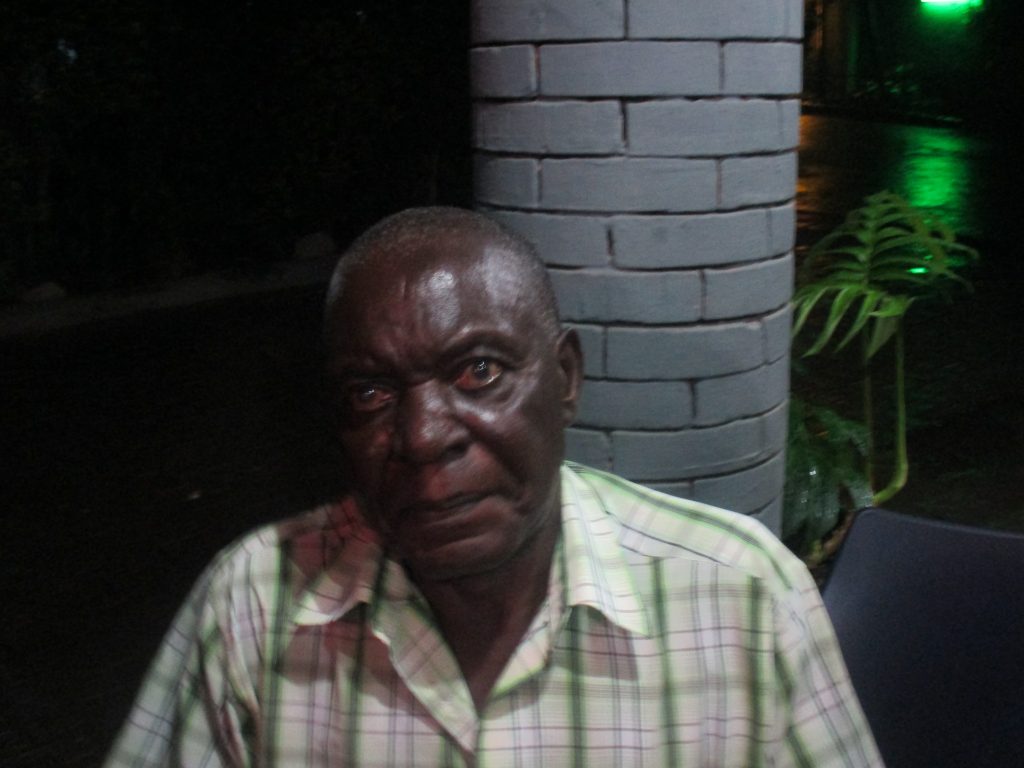 English football was certainly aware that the young Southern African nation was a fertile breeding ground of talent. Cardiff City toured in 1967, and were impressed by Chitalu, but the expected offer did not materialise. A year later Leicester City toured as well.
A boyhood fan of Kabwe Warriors and reared on the exploits of the Warriors' greatest player, future President of FAZ, Andrew Kamanga, waxed lyrical and highlighted another opportunity the Goal King had to play in Europe. Derby County sniffed around Chitalu between 1976-78. Among the managers of the Rams in that period was a future manager of Manchester United and fan of Zambian footballers, Tommy Docherty. The Scot was manager of Aston Villa when Mwila and Kapengwe signed for the Villans.
Then President Kenneth Kaunda would not allow it. Kamanga said that Kaunda said that Chitalu was Zambian property and had to stay. Derby County were so impressed by Chitalu that they tried to sign him twice – both attempts were unsuccessful.
Farmers League?
So why, if it was farmers' league, shorn of talent, did foreign leagues want Zambian talent, including Chitalu's teammates, Sandy Kaposa and Boniface Simutowe, and the afore-mentioned Kapengwe, Mwikuta and Mwila?
Despite playing with and against Zambian legends, Chitalu, by the end of October 1972, was a whopping 57 goals ahead of his competitors Bernard Chanda and teammate, Sandy Kaposa. His lead was more than his closest competitors managed throughout the year. He was so dominant that by the end of October he had an incredible 22 more than Chanda and Kaposa combined.
Chitalu was top scorer in Zambia's league on 5 occasions. He repeated his dominant feat four years earlier, when he broke Pelé's record of 75 for 1958. The great Brasilian's records are very interesting, but that's for another article.
And before Pelé the record was held by Szentlőrici AC Barátság's Ferenc Deák. The Mighty Magyar, before the term was coined, had scored 66 in 1946 to break Everton and England's Dixie Dean's 63 which had been set in 1927.
Strangely, the farmer's league and Chitalu's 1968 record for Kitwe United is acknowledged, but 1972 is not. What changed in those four years? Surely, if Chitalu's 1968 record is accepted, 1972 should be as well.
Why, if it was a Farmer's League, was Chitalu head and shoulders ahead of all the others? And why, if this was such a poor league, were the totals of the others so unimpressive in comparison twice?