By Satish Sekar © Satish Sekar (June 5th 2020)
Stolen Promise
Grief-stricken and angry, a then 14-year-old Nathan Adams, needed football more than ever before or since. He had experienced something nobody, let alone a child, should have had to face, the racist murder of his 15-year-old brother Rolan on February 21st 1991 and racist attack on him.
That was almost 30 years ago. He would soon be lost to the sport – a great pity as he had potential and that potential had been spotted by the Dons. John Fashanu and other members of the Crazy Gang were aware of Nathan's promise.
A bunch of racist thugs, led by a then 19-year-old Mark Thornburrow, attacked the Adams brothers. At least one, Thornburrow was armed with a knife – he stabbed Rolan who would die from his wounds. Nathan escaped, but carried survivor's guilt and anger in him.
The schoolboy forms Wimbledon FC had sent him were signed, but events overtook his football aims. Nobody followed up. Why had this talented boy who seemed set for a career in football – a sport he loved – failed to turn up after signing forms?
Nathan never returned to football. It should have reached out to him when he needed it most. It should have put its arm around him and assured him that football cared. They knew what had happened, told him the door was open, but never followed up again.
Nathan never needed football's love as much as he did then. "'The proactive role of a football club could have helped counteract the violence and PTSD I suffered by being a helping hand," Nathan said.
"For example, removing me from the area and putting a regime in place to provide an outlet and a support system I did not have.
"That would have helped me through a terrible time and enabled me to live my dream of becoming a professional footballer."
That didn't happen. It was left to his father to inform the club what had happened. Nathan spoke to a representative from the club. He explained that his head was not in the right place to come and train. He never heard from the club again.
That was almost 30 years ago. It would be different now, hopefully. Nathan never lost his love of football. He still follows the sport, but where was football when he needed it most? Where is it now?
Gut-wrenching
Nathan's story is harrowing. It's gut-wrenching and it should induce anger. He not only lost the career he should have enjoyed but was treated appallingly by the criminal justice system as well. He reacted angrily. He wanted to confront the people he saw kill his brother.
He was a victim, but a system that claimed to put victims at the core of the criminal justice system did nothing to help. Instead, it traumatised the child again. Nathan knew why they had been attacked – it was the first of three racist killings in just over two years in the London Borough of Greenwich.
However, the Crown Prosecution Service and police were not interested. They claimed that territorialism, not racism was the cause. The judge, Mr Justice Richardson, put them straight. But it was too late. The damage had been done. Institutional racism had claimed more victims.
The dignity and anger of the Adams family was lost. The perpetrators – 15 strong – were treated leniently. Most were never charged. Four were convicted of violent disorder and received community service orders. Only one was charged with murder, and he too was treated leniently.
Thornburrow received a tariff (minimum he must serve before he could apply for release on parole) of just ten years. Today, just carrying a knife that could be used in a murder has a starting point of 25 years.
And then there was the aggravating circumstance of racist motivation. The police and CPS have never explained why the controversial principle of joint enterprise was not used to charge the other attackers with murder.
And what about the attack on Nathan? Why was this never investigated adequately, let alone prosecuted. Not a single day was served for the attack on Nathan; not even a second's community service either. Why?
Betrayal of Justice and Hope
Small wonder Richard Adams remains angry – constructively angry. He wants change. He has waited half a century for racism to be consigned to history, but what has changed.
"The police and CPS connived to remove racism from the murder," he told me exclusively after the prosecution.
Shamefully, he was right, and even more shamefully, it still applies.
The Adamses have been betrayed by a criminal justice system that owed a duty of care to them. Nathan was valued so cheaply by the criminal justice system that the attack on him – attempted murder – did not result in a single charge against any of the perpetrators.
Thornburrow was released after serving just 13 years – there was no effort to inform the Adamses or allow them to oppose his parole if they wanted to.
Abandoned
Nathan was abandoned and betrayed by a system determined to remove racism from a despicable racist murder and attempted murder of him. He was a child.
"It's really sad to see that the death of Rolan Adams and what seems to be a total lack of understanding and compassion from the world of Football to his brother Nathan, and family," the first black man to play for Liverpool, Howard Gayle says.
"Football clubs have a duty of care to young players to whom they dangle the carrot of success, wealth and a lavish life-style.
"But the duty of care seems to get lost when clubs deem that a player is no longer good enough or doesn't reach the required levels.
"Football has to look at the lack of support mechanisms for young players and families in football clubs and how it protects them from racially motivated violence.
"It is annoying to see that the racially motivated murder of Rolan Adams has had limited effect 30 years later, as we are still talking about the same subjects and so little progress has been made."
Nigerian great Segun Odegbami agrees. He was touched by Nathan's experiences and believes that football should have embraced him when he needed it most.
"If only football had realised Nathan needed to feel its love," Segun Odegbami said.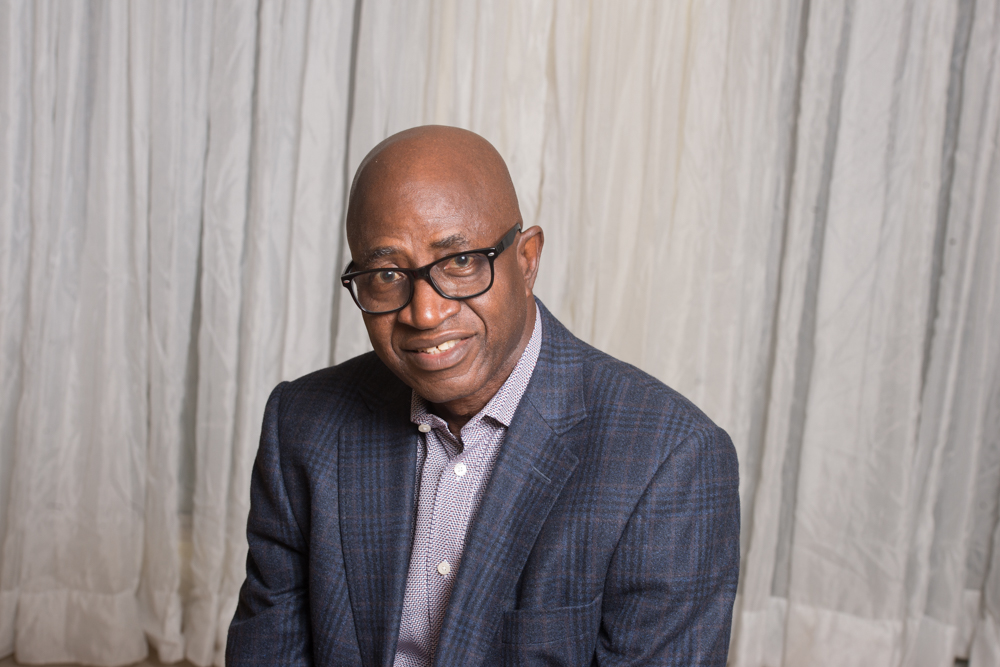 "It couldn't change what happened, but it could have helped a young boy when he needed it most.
"We'll never know how good a player Nathan would have been, but football should have been there to help him.
"May it never happen again."