By Satish Sekar © Satish Sekar (May 3rd 2023)
Pole Position
Constantine's Shahid Hamlaoui Stadium witnessed two narrow wins that virtually settled the group standings. The Atlas Cubs beat the Golden Eaglets 1-0 courtesy of Abdelhamid Maali's cross/shot that was headed into his own net by Tochukwu Ogboji. It would have been a fantastic finish at the other end – definitely an own-goal.
Morocco defended obdurately for the rest of match and held on to win despite Nigeria dominating possession (64%). They created several chances, having a staggering 27 shots on target, but could not find the equaliser – only four of the 27 shots were on target. The Atlas Cub only had three shots on target but crucially they scored, and they had only just over half as much possession.
This was the story of Nigeria's tournament so far as the same issues affected them against the Junior Chipolopolo, but it was somewhat hidden by Zambia's profligacy too. And Zambia would pay for it as that defeat put them on the back foot, really needing to beat their neighbours, South Africa.
Morocco had qualified already and the Atlas Cubs would top the group if Zambia failed to win. In fact, only the Junior Chipolopolo could den Morocco top spot, but to have any chance of that Zambia had to defeat South Africa.
Before the Confusion
CAF has long favoured Head to Head over goal difference in deciding the positions within groups – it's obvious that cannot apply to determining which third placed teams should progress as the best third placed team, as they do not play each other at that stage. The elimination of South Sudan because five players 'failed' Magnetic Resonance Imaging (MRI) scans led to enforced changes in determining the best third placed teams.
It did, however, make matches such as this crucial, especially within difficult groups such as Group B. By the time South Africa played Zambia it was a must win for both teams, especially as Head to Head applied. The match had, therefore, taken on a massive relevance.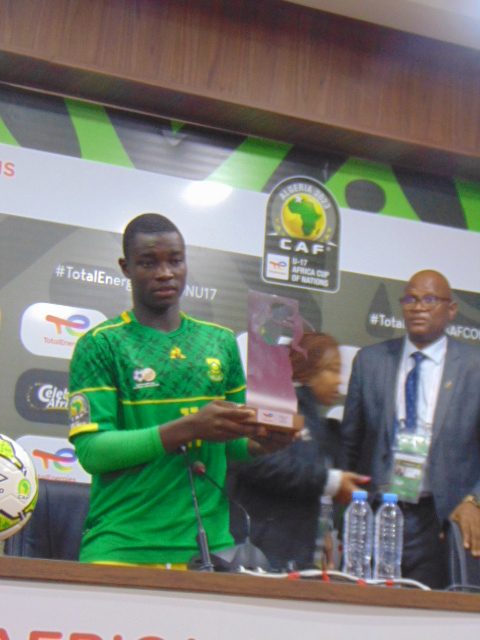 It began with a contender for Goal of the Tournament in a Player of the Tournament performance by Kaizer Chiefs' midfielder Vicky Mkhawana. After a bout of football ping-pong, Waylon Renecke's up and under bounced favourably for Mkhawana to set himself and unleash a spectacular effort from around 30 metres out, aided by a mistake by David Hamansenya, who failed to make contact in his attempt to head it clear.
It flew over Shadrick Kalyati to the Zambia keeper's left. Judging by that effort, Mkhawana is destined to have a bright future in the game for club and country – Kaizer Chiefs would be well advised to offer the midfielder his first contract as notice is bound to have been taken.
With just over half an hour played Mkhawana emphasised his potential with his second of the match after being found on the left of the goal. Cape Town City midfielder, Gabriel Amato, slipped but recovered quickly to find Mamelodi Sundowns' gifted playmaking forward, Siyabonga Mabena on the left. Mabena's pass into the path of Mkhawana was exquisite, but aided by a botched attempt at a bicycle kick clearance by Sekanji Siame.
Nevertheless, Mabena's pass deserved a finish, which Mkhawana provided even though he miss-controlled it, but still pounced. Mkhawana completed his first half brace with a shot that went in off Kalyati's right leg from the left of the area.
Ian Bakula's Zambia was now up against it, but they didn't panic – a draw would not have been a total disaster, but it would have meant that Morocco would not only be through, but would progress as group winner regardless of results in the final round of matches, but even a draw seemed a long way off for Zambia.
As half time approached Zambia clawed their way back into the match through Emmanuel Mwanza. Marcel Zimba's long ball into the box from the right wing was controlled by Mwanza and deposited into the top of Genaro Johnson's net to halve the deficit.
Three minutes after the restart Gomolemo Kekana was disposessed by Mwanza around 25 metres out. He curled it into the top corner to Johnson's left to equalise – the young Chipolopolo had beaten South Africa twice in qualification for this tournament.
Just over 75 minutes into the match a slick move on the right culminated in Xhosa Manyana finding Michael Dokunmu in the box. He turned Siame to make space for the shot across Kalyati into the far corner.
Confusion
South Africa held on for the win. Zambia was out on Head to Head but both coaches, Duncan Crowie and Ian Bakala thought that Zabia still had a chance. Crowie expected Morocco to rest players for their final match against Zambia, which would benefit Zambia. Crowie believed that South Africa had to play to win and must beat Nigeria.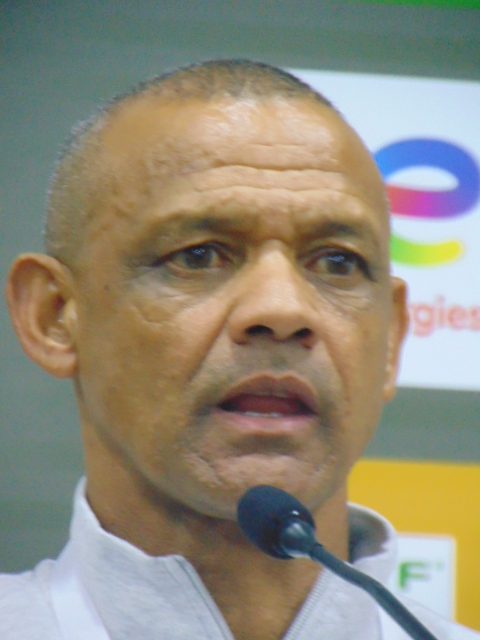 Bakala also believed that it was not over, but that Zambia had to beat the Atlas Cubs and hope that Nigeria and South Africa would not play for a draw, which would mean Morocco would top the group and Nigeria and South Africa's result against Zambia would be eliminated and South Africa would have to sweat it out to see if they progressed as a best placed third-placed team. A win for It was complicated, but in fact a couple of positions had already been resolved. Morocco was through as group winners and Zambia was already eliminated by head to head even if they won their last match. This should have been clear from the tournament regulations.