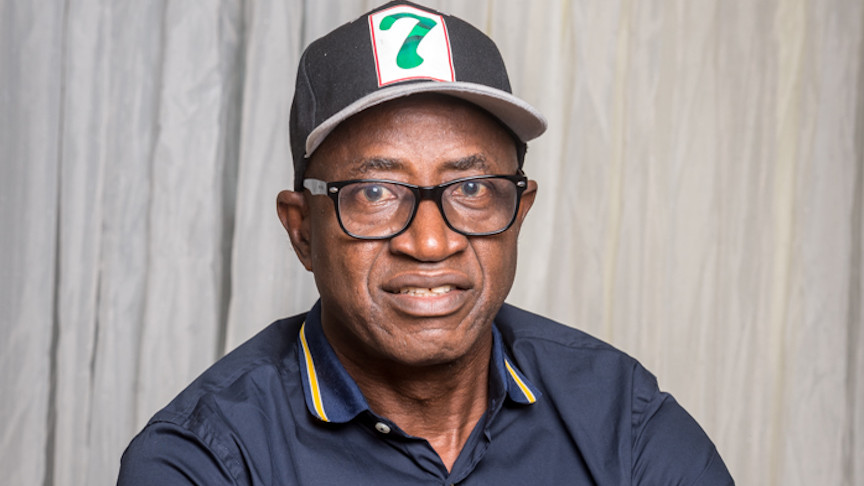 By Satish Sekar © Satish Sekar (August 1st 2020)
International Solidarity
Foreign coaches who cannotfind work in their own countries seem to have no trouble finding work in Africa – a point highlighted on his site https://mathematical7.com by Nigerian great Segun Odegbami.
Like others Odegbami demands respect from foreign coaches for African football (African Great Demands Change will be published here soon).
The European 'Africans'
Some European coaches show a great love of the continent. Hervé Renard and Claude le Roy to name a couple are considered African, as they have shown a great interest in African football and developing it.
Renard learned about African football from one of the European greats of African football. He was Claude le Roy's assistant with Ghana in 2008. Le Roy's recommendation helped to persuade then Football Association of Zambia (FAZ) President, Kalusha Bwalya to appoint the young Frenchman.
It was Renard's first appointment as head coach with an African nation. It was far from a resounding success, but Renard learned and returned. He was head coach of the Chipolopolo in Equatorial Guinea and Gabon's Africa Cup of Nations (AFCON) when Zambia laid the ghosts of Gabon to rest by winning the trophy not just for themselves but for the souls of the Heroes lost in the Gabon Plane Crash of April 1993.
Renard left again. He led la Côte d'Ivoire to glory for the second time in 2015. He is the only coach – local or foreign – to win AFCON with two different countries.
While coaching the Atlas Lions he made a point of paying tribute to the victims of the Gabon Plane Crash. Those heroes played a part in Zambia's historic win. Renard invoked their spirit. Renard's team was fighting for them too.
His message to Zambia on the anniversary of the Crash, secured by Empower-Sport, touched the nation. Another example of his class was after winning AFCON in 2015. He saw a distraught André Ayew and went to him to try to comfort him – assuring the Ghanaian star that he would succeed in winning AFCON eventually. Renard did not have to do that but was classy enough to do it. Others could learn from his example.
The Other Side of the Coin
Others are a different story. One of the all-time greats of African football, Charles Kumi Gyamfi had won AFCON twice in a row (1963 and 1965)but was demoted for non-football reasons in favour of an inexperienced foreigner.
Carlos Parreira went on to become a great coach – a World Cup-winning coach – but the decision to promote him when little more than a fitness trainer above Gyamfi was one of the worst decisions ever made in African football. It was a brazenly political one that backfired spectacularly.
Gyamfi had been an important part of Osagyefo's plan. Ghana's President, Dr Kwame Nkrumah saw the potential of football and organised to use for the benefit of Ghana and Africa – the Football Revolution. But Nkrumah's fall in the February 1966 coup had consequences – huge ones. The former President of Zambia, Kenneth Kaunda, once said that Africa never recovered from that coup.African football can be added to that.
The Football Revolution
Nkrumah's Football Revolution showed that black people could organise and achieve, but it did far more than just that. It developed black talent. Gifted black players approaching the end of their careers like Chris Briandt and Gyamfi were sent to play in Europe, but also to learn to coach.
They brought these skills back to Ghana and joined the national team set up where they could learn more. They passed their new skills on to other aging players. This built a structure designed to take Ghana's football into a new and dominant era. It did so until the Football Revolution and all it offered was thrown away, literally.
After George Ainsley and Andreas Sjöberg had left, Hungarian József Ember became Ghana's Technical Advisor on the recommendation of his great compatriot, a veteran of the 1938 World Cup Final and AFCON winning coach of the United Arab Republics (Egypt to all intents and purposes), Pál Titkos.
Before long Ember moved on – he helped to develop Nigerian football too. This left Gyamfi in charge. He delivered two AFCON titles before the coup – ironically fronted by a former footballer[1] – ruined it all.
An inexperienced Parreira was appointed above Gyamfi – he was too popular to sack so soon after winning AFCON for the second time. Parreira and others must have known that there was no football basis to hire him above Gyamfi at that time.
It was not Parreira's fault, but if this was not political interference in football, what is?
---
[1] Joseph Ankrah became the 'Face of the Coup.' Ankrah gave distinguished service during the Congo Crisis, saving the life of Patrice Lumumba in 1960. Ankrah was rightly honoured for that, but Lumumba was later betrayed by Joseph Désiré Mobutu to Moïse Tshombe in 1961. Lumumba was murdered. After the 1966 coup in Ghana, the coup plotters appointed Ankrah as leader after it succeeded. He helped to destroy Ghana's Football Revolution – sad as he was a talented former footballer with Accra Hearts of Oak before he decided on a career in the military.