By Satish Sekar © Satish Sekar (November 17th 2022)
Friendlies?
The World Cup is about to start in Qatar. It will begin shrouded in controversy but without the only African nation to have hosted the tournament.  South Africa is currently hosting the World Football Summit in Durban – terrible timing. The Bafana Bafana missed out on Qatar in the qualification stages to Ghana – the Black Stars have been ravaged by injury for the World Cup.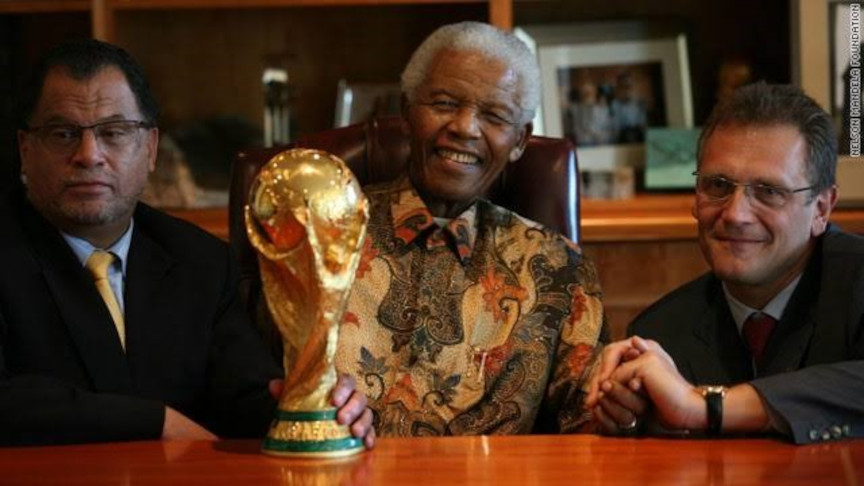 Tonight Hugo Broos' South Africa side plays against Mozambique in a friendly. The point for Broos, winner of the 2017 Africa Cup of Nations (AFCON) with Cameroon, is the is not about attendance or competition – it is an essential part of preparation to qualify for the next AFCON to be held in the Ivory Coast in 2024. The match in Liberia is the focus and not losing the momentum.
"I'm happy also because yes, we have a camp in November." Broos told a press conference in Nelspruit.
"I said already a few months ago we needed that camp because of the fact that there is an enormous gap between September and next year, March, when we have to play against Liberia, so I nearly begged for a camp and I'm very happy that the camp is there and that we have two games, two games, one against Mozambique; the other one on Sunday against Angola – two great opponents, so for us again, a good test in preparation for the two games of March next year."
Mixed Feelings
Broos told journalists that he was disappointed, but also happy.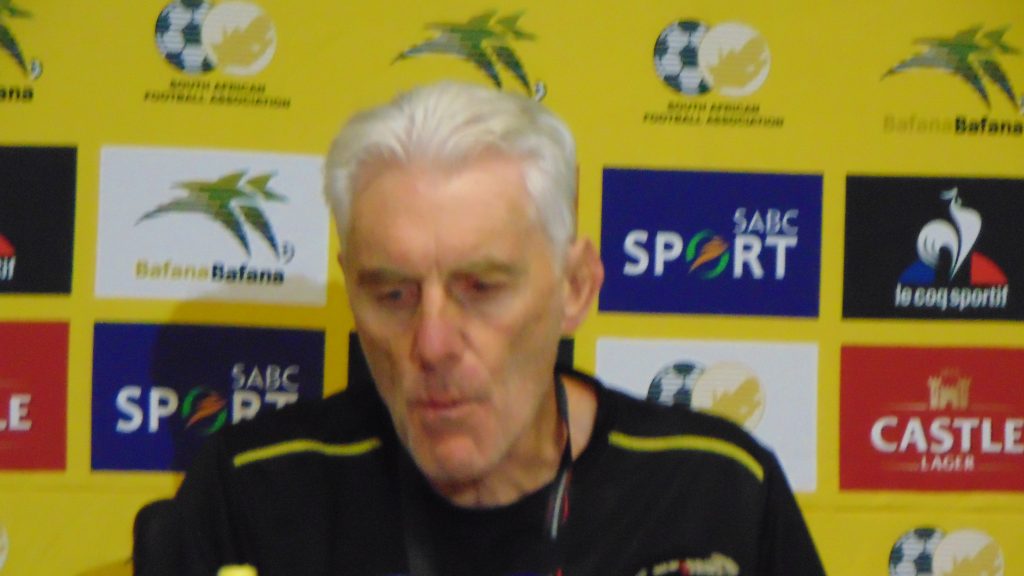 "I'm here with mixed feelings – one side happiness, the other side disappointment," he said. Happiness, because first of all, we are in a fantastic location here to have our training sessions. Also, everything is very good here. Everything is on one steps far away, so it's fantastic to be here.
"It should be an enormous boost, if after two victories in September we can have two wins again this week, so we can go with full confidence into the two important games in March."
But he was disappointed too.
"Disappointment because, yes, we can't follow the plan – the plan was to play again those two matches with the guys who were there in September – not all those guys, but let's say, 75% of that."
Injuries and Opprtunities
Like Ghana, South Africa is suffering through injuries.
"[W]hen you see the list of injuries for the moment, so we have [Thibang] Phete who is injured; we have [Sipheshile] Sithole who is injured; we have [Innocent] Maela ; we have [Mihali] Mayambea; we have [Lyle] Foster and then we have Terrence Mashego and Percy Tau who don't play for the moment in their clubs," Broos said. "There's a lot of players who are not there.
"Therefore, there's a little bit disappointment because the plan was to play, certainly to start a game with the same team that played against Sierra Leone, but with all those injuries, it is not possible."
But Broos sees this as an opportunity as well.
"The other side I think it's an opportunity for the players who are not there, who are now there to show their qualities and to force, maybe, a place in the Bafana reckoning in the future, so our ambitions will not decrease for that," he said.
"We want victories like we wanted in September against Botswana and Sierra Leone.
"It should be an enormous boost, if after two victories in September we can have two wins again this week, so we can go with full confidence into the two important games in March."