By Satish Sekar in Douala © Satish Sekar January 29th 2022)
Last Chance
The curtain is scheduled to fall on Douala's participation in Cameroon's second hosting of the Africa Cup of Nations (AFCON) tonight. Fifty years ago Douala and Yaoundé shared hosting duties. Both were host cities this time too. Cameroon were given the moniker, Indomitable Lions in 1972,but failed to live up to the expectations of an expectant nation.
They went on to win five AFCON titles, second only to the mighty Pharaohs, the team they beat to claim their last AFCON title in 2017.
There's unfinished business in Cameroon's hosting AFCON for the second time.
Legend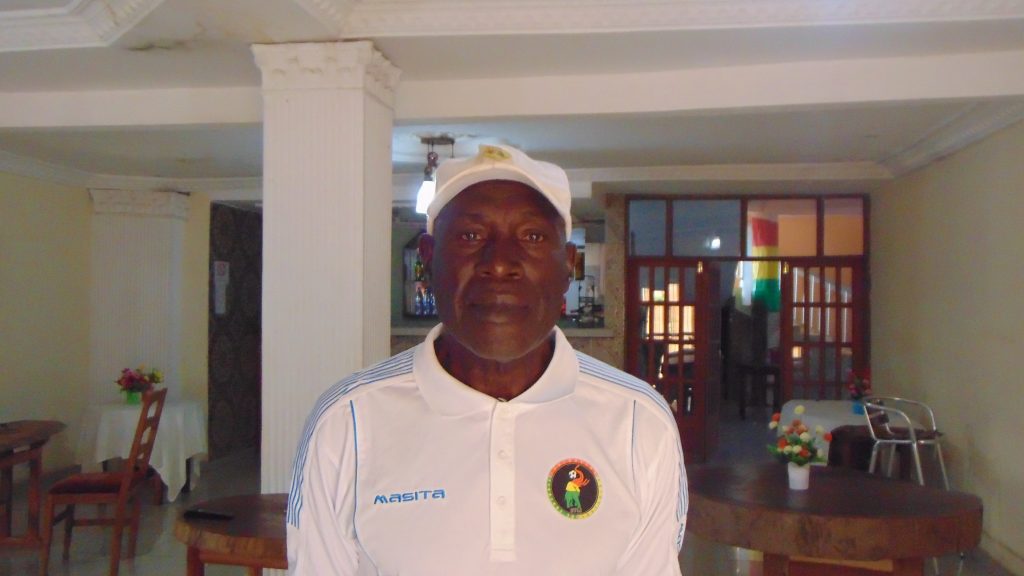 "He was a great goal-scorer," Guinean maestro, Chérif Souleymane, told me exclusively recently. The Guinean champion, African Cup of Champions Clubs best player and champion of 1972 and African Ballon D'Or winner should know. He reeled off a list of Cameroonian opponents he held in very high esteem. Roger Milla was one of them, but perhaps the most iconic Indomitable Lion, was not the player Souleymane was talking about. So, who was the legendary Cameroonian that Souleymane was referring to?
Hafia won the African Cup of Champions Clubs in 1972. A year earlier a second Cameroonian team Canon Yaoundé won the tournament – Oryx Douala, now languishing in the third tier of Cameroonian football, won the inaugural African Cup of Champions Clubs in 1965 – Walter Ebellé scored the winner against Real de Bamako. Malian great Salif Keïta, the player Souleymane rates as the best African that he played against, was top scorer with three for the Malian champions. The following year the Malians lost to Stade d'Abidjan in the final. Keïta top scored again – this time with a still standing Champions clubs record of 14.
In 1971 Canon Yaoundé won the title by default after Asante Kotoko fans invaded the pitch while losing 1-0 in the second leg. Kotoko had won the first leg 2-0. Canon Yaoundé were not unworthy winners – they had scored 27 goals in the competition. Among the champions was the man rated highly by Souleymane, Léa Eyoum Charles.
The Forgotten Legend
I met Léa last year at the African Nations Championship (CHAN) and interviewed him. Asked who rated as Cameroon's greatest player, he said, "Me," and laughed. But behind his infectious personality is a pain that had not healed in half a century.
He played in Cameroon for just three years, joining Canon Yaoundé for his last season as a player. He played for Cameroon over 50 times, won the African Cup of Champions Clubs and, also the African Bronze Ball in 1971, trailing Ghanaian and African great Ibrahim Sunday and Ghana's iconic goalkeeper Robert Mensah. He is an underappreciated legend of Cameroonian football.
Iconic
Charles was one of the first Cameroonians to play in France after leaving Africa in 1972, staying for the rest of the 1970s. He went into coaching in France before returning to Africa in 1980 and coaching first in Ivory Coast and then Cameroon. In 2006 he was included in CAF's list of the top 200 African players.
He was just 21 when he was part of Cameroon's first experience of hosting AFCON. Sadly, the 1972 generation have been underappreciated, unforgiven even. (Photo of Léa Eyoum Charles at his home in Douala.)
Cameroon hosted the Africa Cup of Nations for the first time in 1972. Their crime – a quirk of African football – was they hosted and failed to win. They lost 1-0 to eventual champions Congo (formerly Congo Brazzaville) – Noël Minga Tchibinda netted the only goal at Yaoundé's Stade Omnisport.
Half a Century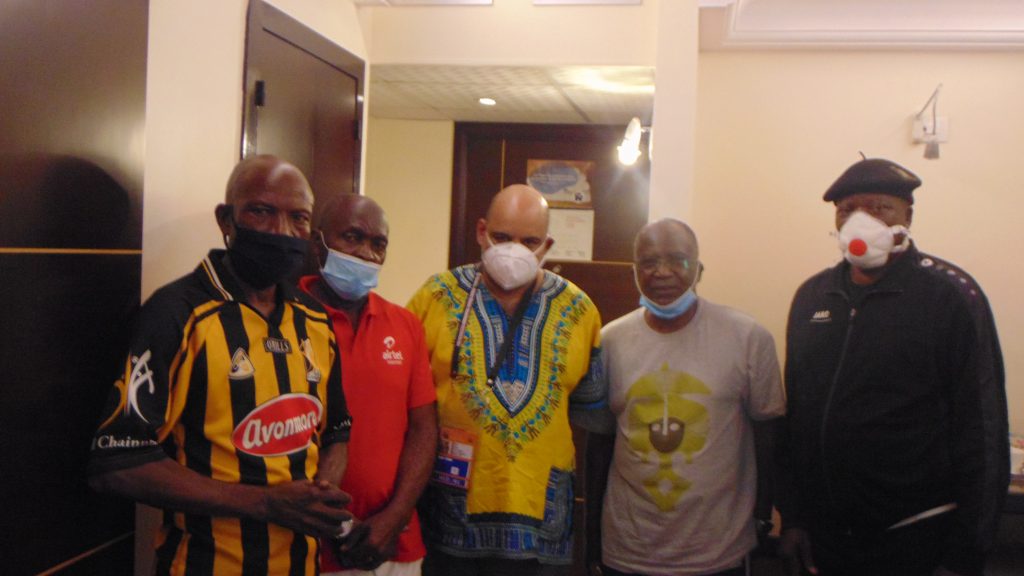 Fifty years on the legendary Léa sits in his home in Douala awaiting an official invitation to Cameroon's AFCON party from the Local Organising Committee or CAF – the invitation that would demonstrate Cameroon embraces a forgotten legend. It never came.
Is that any way to treat a man CAF recognised as among the top 200 African players in 2006? Is it too much to expect recognition and inclusion as a legend in this AFCON? But Eyoum is not alone.