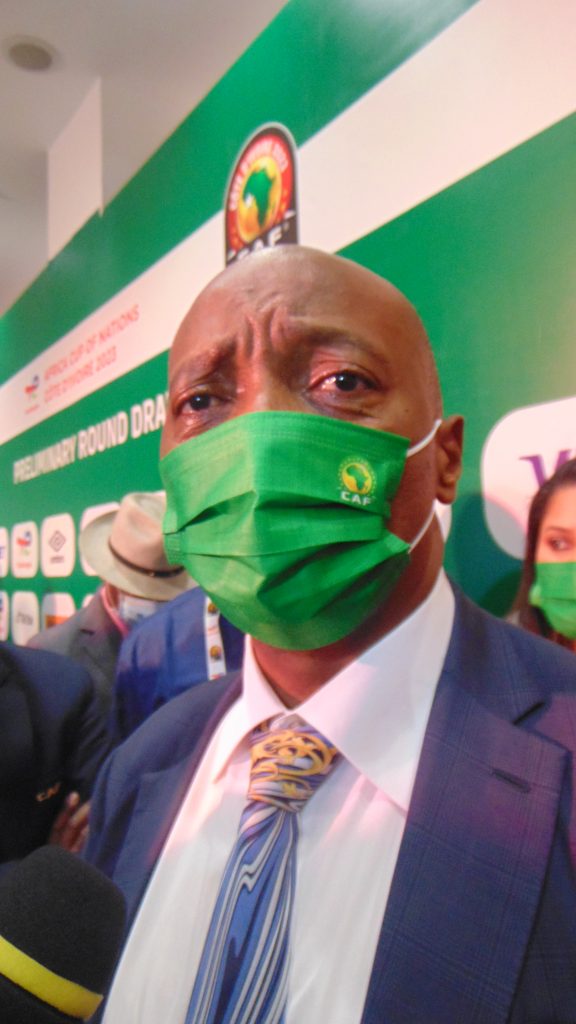 By Satish Sekar in Douala © Satish Sekar (January 21st 2022)
Date of AFCON 2023 has not been Decided
Dr Patrice Motsepe has quelled rumours that la Côte d'Ivoire's Africa Cup of Nations (AFCON) will take place in the summer of 2023. The President of the Confederation of African Football (CAF) responded to my question about when the 2023 AFCON should be played.
"There are still discussions taking place," Dr Motsepe told reporters at the draw for the preliminary round of matches for AFCON 2023.
"We are very clear that just a few days after the AFCON, the Secretary-General and some of our leaders will be going to Côte d'Ivoire to start working immediately and make sure that, you know, the success we've had here … Cameroon has made us proud. The people of Cameroon has made us proud and they continue to do well and our AFCON competition is world class."
Preliminary Ties
Africa's 54 FAs will soon start the process of deciding which nations will contest the next AFCON Finals. The twelve nations that will contest the preliminary round will eliminate six nations. The remaining 48 members of CAF will then be separated into twelve groups with the top two from each group contesting the next AFCON in la Côte d'Ivoire.
Despite their heroics in Cameroon in reaching the last 16 – they will play Guinea
Eritrea v Botswana
São Tomé and Principé v Mauritius
Djibouti v South Sudan
The Seychelles v Lesotho
Somalia v eSwatini
Chad v the Gambia
The preliminary round ties will be played in March.