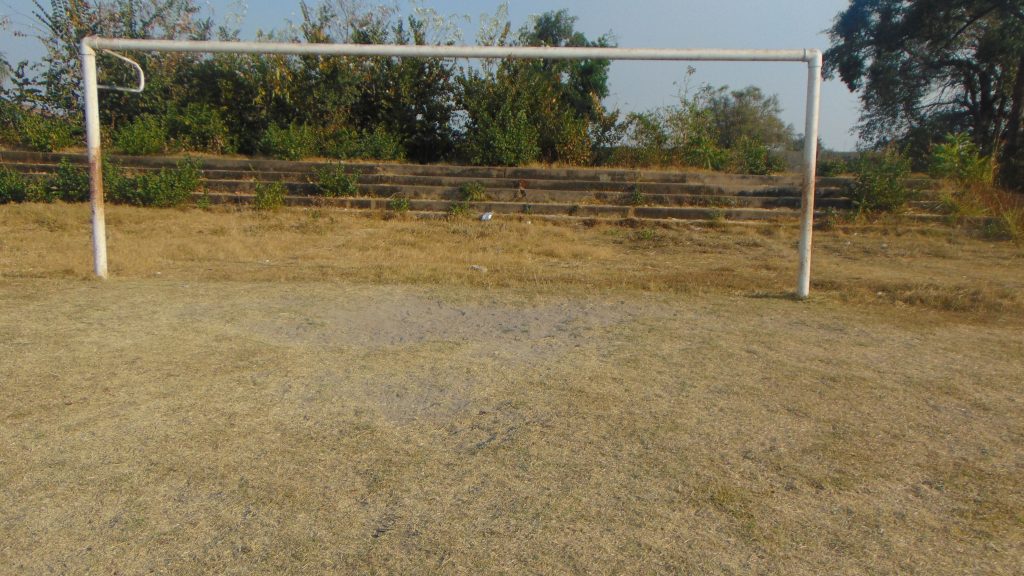 By Satish Sekar © Satish Sekar (August 18th 2021)
He Deserved Better
On April 18th Africa lost a sweet-souled football legend. Born John Mulenga in 1934, he was better known as Ginger Pensulo. Short on physical stature Pensulo towered above his peers on and off the pitch.
Over the last couple of years of his life I visited Zambia several times. I would frequently detour to Luanshya – the reality was I wanted to see him and give him some cash as I knew that this wonderful human being deserved far, far better than he was getting. He was being neglected. Even the basics such as food and medicine that he needed, he lacked.
Zambians should have looked after him. Football should have looked after him. They did not. The words flowed, the help did not. Make no mistake, Ginger Pensulo should not be dead. He should be living his final years without a care in the world, appreciated by his nation for all that he did for Zambia, for Africa and for football.
Just Deserts
The plight Pensulo and others faced in their declining years was heart-rending. They had literally put their bodies and lives on the line for their country. They had to work day jobs and train after work and play to entertain others. Their employers' welfare departments helped to facilitate that but they were far from professional players – semi-professional at best. They had no chance to save for their futures and even those that were able to put a little aside had no chance to cover their needs.
His friend and teammate Ken Banda needed help. He just wanted help to get to hospital. Banda had been largely forgotten. There were no schemes or assistance available. Banda passed away in 2018 without receiving the help he needed. Even Zambia's longest serving captain, Dickson Makwaza, debilitated by malaria, died in 2019. There was no effective care for those in need, even the Liberation Era players who had contributed so much.
They Deserved Better
Pensulo was the cause of much travel by me and numerous meetings, even the development of a plan to help Africa's Liberation footballers – a plan that was wrecked by red tape and nasty-minded bureaucrats – despite top African football administrators welcoming the idea to the point of offering to host the benefit tournament.
However, the response to wanting a plan for him was largely the same. 'He is Zambian. What are they doing to help him?' What could they do to help him? And if they helped him, what do they say to others who come knocking at their door needing help?
Zambians failed Pensulo. He was their hero, their legend. They owed him in life a debt they did not pay. He's dead now – the passing that affected me most since my mother died eight years ago. They still owe him. His legacy must be protected for future generations. They deserve to know who Ginger Pensulo was, and what this giant did for Zambia, Africa and football.
A Goal for Humanity
Pensulo scored the most important goal in his country's history, a goal SAFA President Dr Danny Jordaan referred to as "A goal for humanity!" That goal, the winner for United Roan against Mufulira United, paved the way for Zambian football to make its great contribution to Zambian football's fight against white supremacy and colonialism.
It led to more matches and eventually to the Northern Rhodesia Football Association establishing the first non-racial top-flight football league in the country. In 1962 the National Football League was established. Fittingly, Pensulo played a huge role in Roan United's only title in the top league of Northern Rhodesia/Zambia.
The newly appointed President of the Confédération Africaine de Football (CAF), Dr Patrice Motsepe expressed his appreciation of Zambia's Legend of Legends:
"I would like to express my sincerest and heartfelt condolences on the passing of former Zambian player and coach, Ginger Pensulo. Words seem inadequate to express the sadness we feel at this loss.
"During his career, Pensulo led his team to the Zambian league title in its inaugural season in 1962 and was one of the men behind the team's fluid style of play, as he was involved in various coaching roles. He scored a significant goal in one of the first ever interracial football matches in April 1961, which not only heralded multiracial Football but also Zambia's independence.
"A legend in Zambian football, his legacy and achievements, and in particular his leadership, his personality and his human qualities, will not be forgotten, and he will be truly missed."
Ginger Pensulo, Zambia's irreplaceable Legend of Legends, Rest in Power.