By Satish Sekar © Satish Sekar (May 13th 2020)
The Club Scene
Asante Kotoko and Black Stars great, Malik Jabir, was placed seventh in the 1972 African Player of the Year (APotY) vote by France Football Magazine. It was a strange decision, as Ghana had failed in international football and his club, Asante Kotoko, were not Ghana's representatives in the African Cup of Champions Clubs for 1972 – that honour belonged to the Phobians (Accra Hearts of Oak).
They dispatched Kabwe Warriors 9-3 on aggregate – 1-2 in Zambia and 7-2 in Ghana. Chitalu scored in each leg and left a mark in Africa. Chitalu was popular in Ghana as a result. He had scored an incredible 13 goals in just 6 matches, but it was not the tournament record. That honour belonged to Malian great, Salif Keïta.
Despite his youth – he was in his second spell at Real Bamako while still a teenager. Keïta won the Malian league every year he played there and was top scorer in the 1964-65 African Cup of Champions Clubs for Stade Malien with 3 goals before returning to Real Bamako. The following season Bamako lost in the final to Stade d'Abidjan, but Keïta set a still standing record for the tournament of 14 goals in one edition.
The Missing Goals
Chitalu came close in less matches, especially after his opening salvo. But it was the first round (preliminary) against Lesotho's champions Majantja that demonstrated Chitalu's extraordinary scoring prowess.
Before the start of Zambia's season Chitalu set two tournament records – most individual goals in a match and most in a tie. At least one of them – the match – still stands almost half a century later.
This would prove very controversial later (see The Missing Goals – African Records) which will be published soon. The nine goals that Chitalu scored in this tie past Lebohang 'Black Cat' Nteko – two in Maseru and seven in Ndola – were rightly not included in his season tally but were also wrongly conspicuous by their absence in his calendar year total.
Nteko told us in an exclusive interview that Chitalu was a different class and that he must be credited with the records that he set.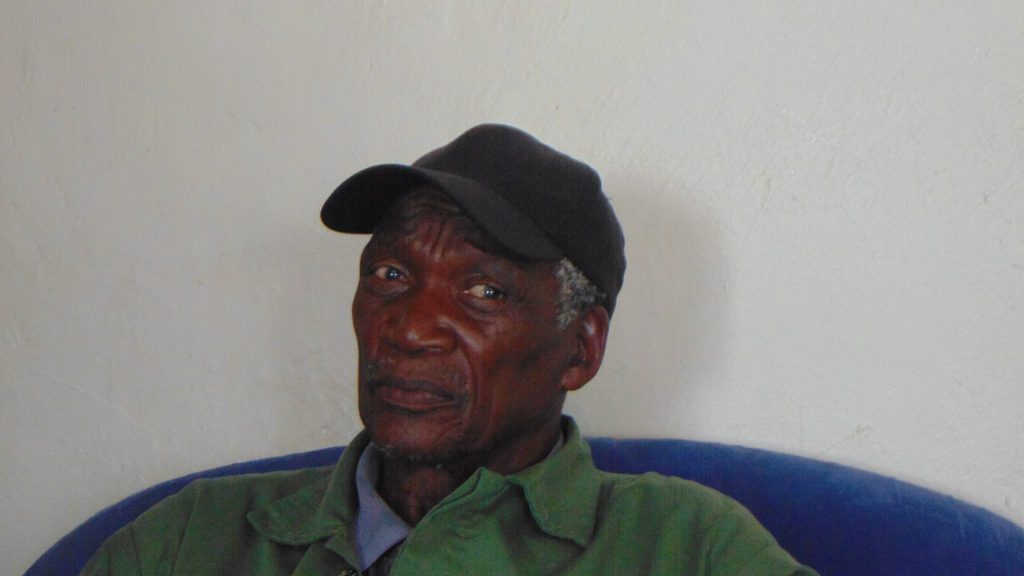 Kabwe Warriors' run in the tournament was halted by Kotoko's fierce rivals, Hearts of Oak. However, Kotoko won Ghana's league title in 1972. There was no cup that year. Jabir's 1972 featured one trophy in a miserable year for Ghanaian football. His lack of success for club and country should not have helped Jabir's cause in the APotY vote of 1972. So why did he come 7th when there were clearly players who had far better years than him?
On What Basis?
Cameroon's Canon Yaoundé beat Asante Kotoko in the final of the African Cup of Champions Clubs in 1971, and that was rightly reflected in the APotY vote for 1971. The top three were from the finalists, yet Charles Léa Eyoum who had won the Cameroonian Cup with Dimante Yaoundé in 1971 before representing Yaoundé's giants, Canon, in the continental showpiece, came third.
Kotoko and Ghana great Alhaji Ibrahim Sunday, easily won, beating teammate, Robert Mensah, with almost twice as many votes. They were the star of stars of that Kotoko team, which also included club legend Abukari Gariba, an old-fashioned striker who believed his job did not include defending.
Malik Jafir is also a Kotoko legend, but was he really Kotoko's best player in 1972, let alone in the top ten Africans? Jafir was the only Ghanaian in the list, meaning that the top two from 1971, his Kotoko and Black Stars teammates, Sunday and Mensah were also among those missing too.
Sunday was the African Player of the Year in 1971 and honoured by CAF at recent awards. He is undoubtedly one of Africa's greats. To the surprise of the Ghanaian great, Chitalu was conspicuous by his absence from France Football Magazine's list.
"I played against Chitalu," Sunday said. "I was, myself, surprised when he didn't make the top ten in 1972."