By Satish Sekar © Satish Sekar (May 13th 2020)
Humiliation
While Godfrey Chitalu was having the year of his life, the papered over cracks in Ghana's football were becoming chasms in international football at least. The depth of that crisis was disguised to some extent by the performance of its top club teams, Asante Kotoko and Hearts of Oak in African and domestic football.
But the debacle of the national team could not be hidden, and political interference had played a huge part. Ghana's humiliation in Africa Cup of Nations (AFCON) qualification by Togo in 1971 showed that the anti-Nkrumahist coup led by Emmanuel Kotoka and figure-headed by General Joseph Ankrah had not only set Africa back – Kenneth Kaunda lamented that Africa never recovered from the 1966 coup – but its football took a few steps back too.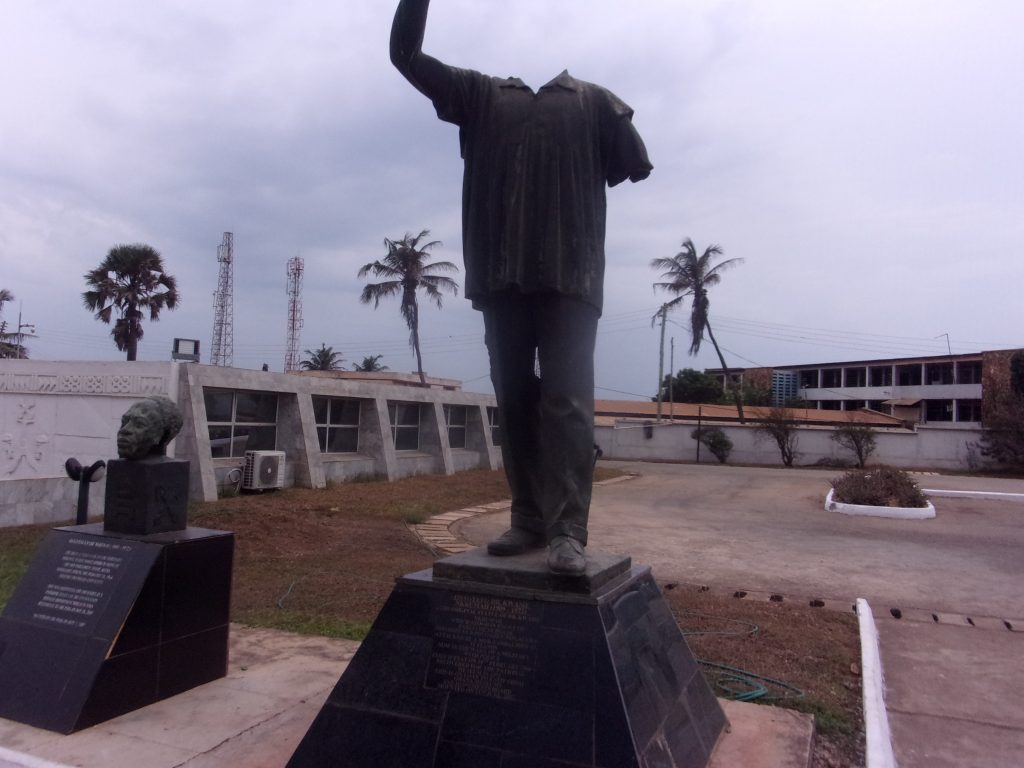 Busia's Watch
Kofi Busia had been part of Joseph Ankrah's National Liberation Council, taking the post of Chairman of the Centre for Civic Education. He used that position to manoeuvre himself into becoming Ankrah's successor when political parties were finally unbanned by the military dictatorship.
Nkrumah's Convention People's Party (CPP) remained banned. And one of Africa's most gifted sports administrators – a previous minister in Nkrumah's government – Dr Ohene Djan remained outside of Ghanaian football and the country.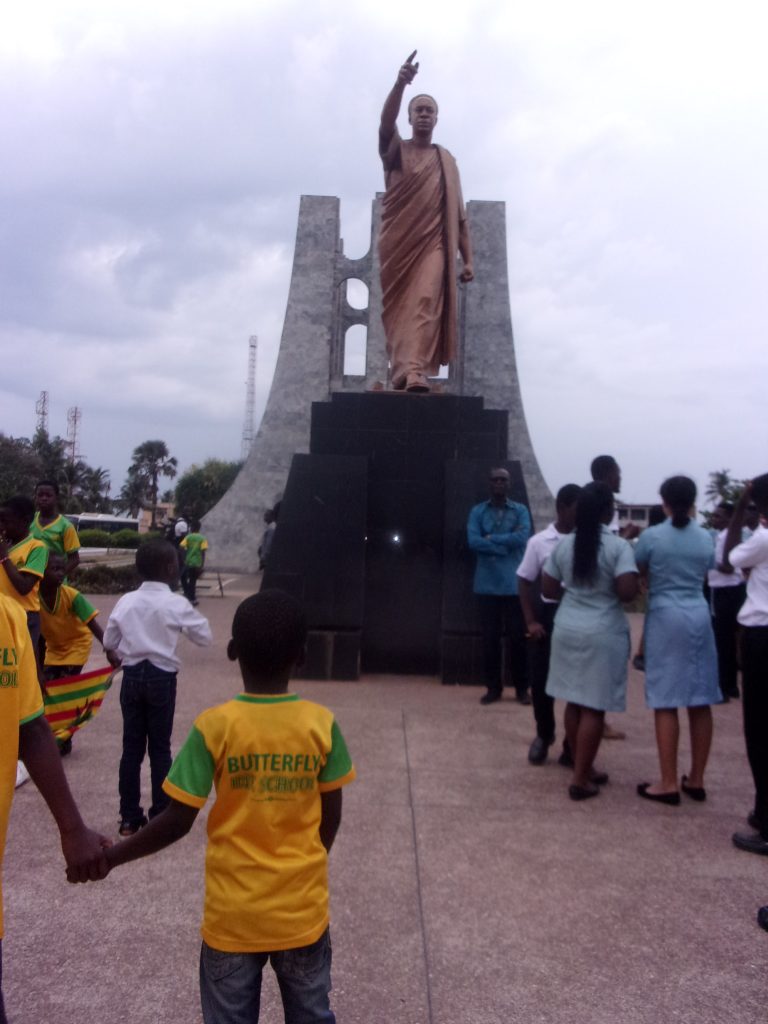 The Football Revolution that he had done so much to deliver had been dismantled piece by piece. Busia didn't care then – he had helped to do it and when he won power with a ridiculous 103 seat majority in a parliament consisting of 105 seats, the world must have seemed rosy to him.
But the landslide for his Progress Party – a resurrected version of the United Party he had led during Nkrumah's government – would not save him, ultimately.
The Power of Football
Unlike his predecessor as Prime Minister of Ghana, Nkrumah, Busia represented the right-wing, and had little interest in football – he certainly did not invest in it as Osagyefo had. It didn't cause him to fall from power, but it played a part.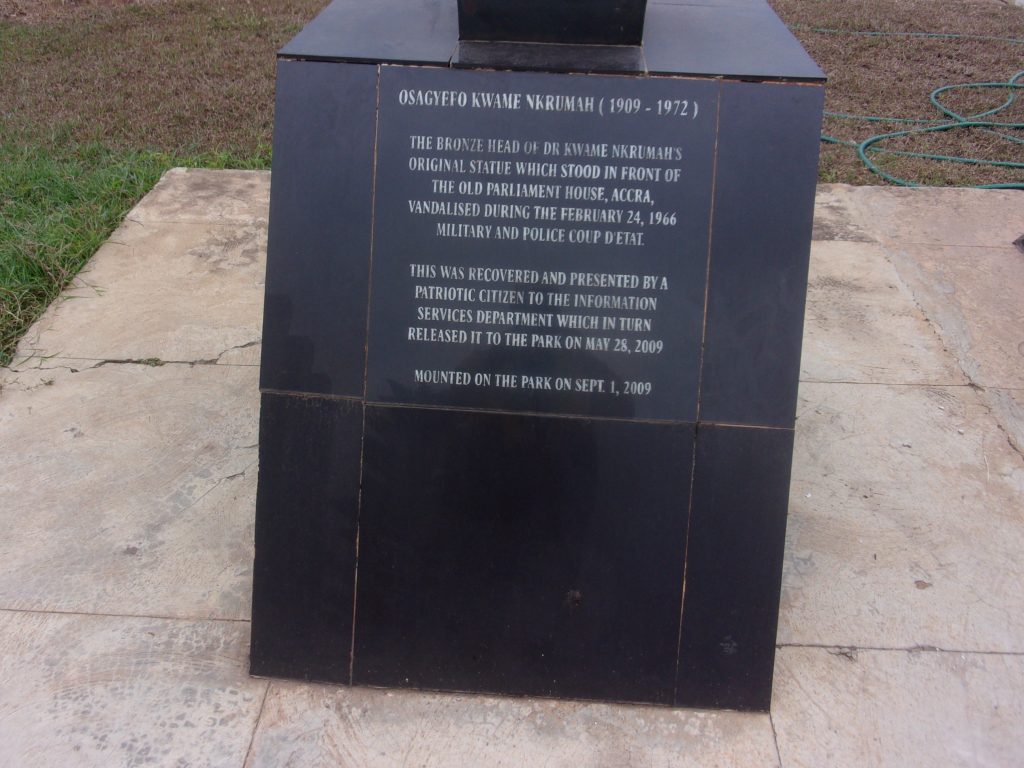 Football was the national sport – it was far more than just a 'hobby' to Ghanaians – but Busia misinterpreted its power. Ghanaian fans may have turned against Nkrumah and the CPP, but they had become accustomed to winning. The defeat at home by Togo just under seven months before Busia was overthrown was a humiliation too far.
Overthrow
That, combined with a failing economy and more, was too much for Ghanaians to endure. The conditions for overthrow were ripe. And the military – at least some – were fully aware that an opportunity to take power again had presented itself.
Colonel Ignatius Kutu Acheampong and colleagues were determined to seize their chance. The coup also removed the President and former Chief Justice Edward Afuko-Addo – the father of current Ghanaian President Nana Afuko-Addo. The National Redemption Council (NRC) took power. Acheampong soon emerged as the coup's leader. The NRC was replaced by the Supreme Military Council (SMC) in October 1975. Lieutenant-General Frederick Akuffo became the Deputy of the SMC to its leader Acheampong, who had been promoted to General.
Honeymoon Denied
Acheampong believed in football and also its power to benefit him but, ironically, like Nkrumah, Ghana would win the AFCON again under his rule, but there would be no basking in that glory for him.
Like Busia, Acheampong was overthrown in a palace coup in July 1978 by Akuffo, a few months after Ghana's historic third AFCON triumph. Less than a year later Akuffo was overthrown by the second military coup led by Flight-Lieutenant Jerry Rawlings.
Less than three weeks earlier Rawlings had led a failed coup – his colleagues freed him and he took command.
Acheampong was executed by firing squad, along with other senior figures in Ghana's military, including Akuffo. Another former head of State and February 1966 coup plotter, Akwasi Afrifa was also executed in June 1979.
Afrifa and Ankrah fell out in 1969 as Ankrah was embroiled in a corruption scandal. Ankrah was forced to resign over the 'poll' allegedly supporting him staying in power. Afrifa took power temporarily. He was succeeded by his friend, Busia. After the overthrow of Acheampong, Afrifa was Head of State again, but his attempt to restore democracy failed. Although he won a seat in the election, he was executed a few days later, before he could take his seat. Clearly, there were other things to worry about than football.
The Rot
So, football had to do without the resources and support from the State that it had enjoyed, especially under Osagyefo.
The Black Stars had to watch from the side-line as others contested AFCON. Ghana was also humiliated at the Olympic Games – a consequence of the systematic deprivation of investment in football. The Football Revolution was over and the counter-revolution had asserted itself.
But prior to the Olympic Games, Brasil celebrated 150 years of independence with a football tournament. Africa was the only continent represented in it. Godfrey Chitalu was not there – nor were any Zambians as they had a World Cup Qualification match against Lesotho to prepare for.
They won it 6-1 – Joseph Mapulanga opened the scoring. Chitalu scored a brace, including the winner after Ramoseli Thietsi equalised. Fred Mwila Snr sandwiched a hat-trick between Chitalu's goals.
Black Star, Malik Jabir, played in all four of Africa's matches in the Independence Cup but failed to score, and he was a substitute in Africa's only win in the tournament, which came at Colombia's expense. Africa failed in Brasil, exiting in the first round.