By Satish Sekar ©Satish Sekar (April 30th 2023)
Class
On April 29th the tournament opened in Algiers' Nelson Mandela Stadium, and Group B opened in Constantine's Stade Shahid Hamlaoui (named after a martyr of Algeria's liberation struggle who died in the struggle in Constantine in 1960.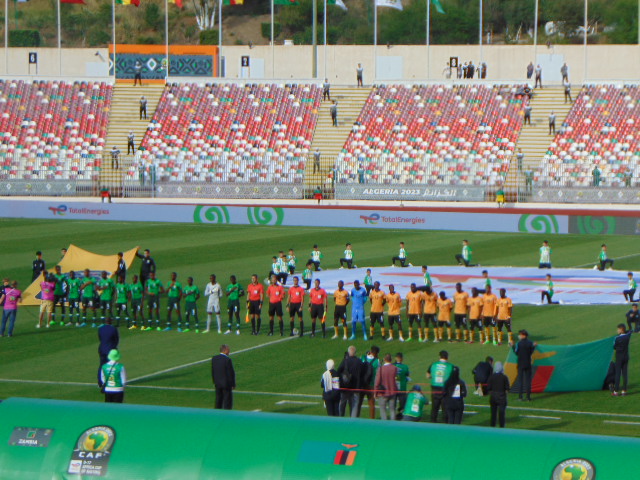 It was fitting that Zambia's campaign began against Nigeria, the team that beat their Miracle Team in the Final of the 1994 AFCON in Tunisia just a few months later. Zambia's Miracle Team had been led by one of Zambia's greatest ever players, Kalusha Bwalya – he and others based in Europe were spared the tragedy, but they remained deeply affected by it.
So were Nigerians. Few countries did more to help, certainly in Africa. One of them was a veteran of the great Nigerian team of the mid-1990s, Nduka Anthony Ugbade, who was the Head of Coach of the Golden Eaglets, Nigeria's team at the Under-17 AFCON.
Some people have unfairly criticised Ugbade for dedication of his team's 1-0 win – he responded to my question below:
"Good evening coach, I'm sure that you are aware that on the 28th of April 1993, one of the worst disasters to ever hit Zamb … African football, the Gabon Plane Crash, happened and months later Nigeria won the Africa Cup of Nations against Zambia's Miracle Team, and also Nigerians, such as John Fashanu, was very affected by the crash, and Nigeria tried its level best to help Zambia in its hour of need, so what I would like to know is with it being the 30th anniversary, will you dedicate the victory you had today to the victims of the Gabon Plane Crash?"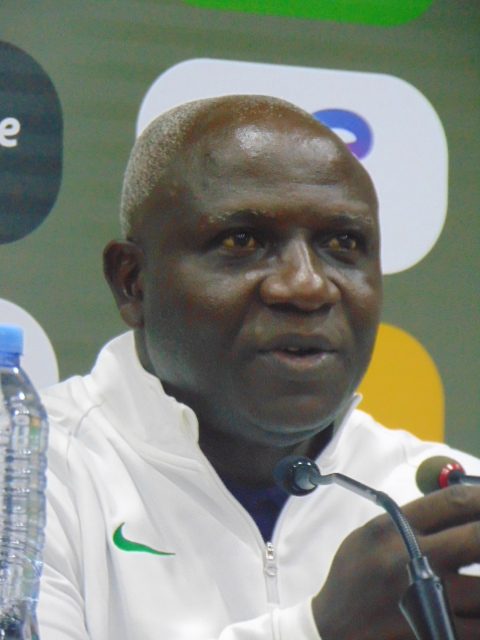 Ugbade needed no second invitation.
"Absolutely, yes," Ugbade said.
"Why? Because the nations of the world that heard … I was a footballer myself then playing.
"When I heard about the crash I was very, very saddened because it's a thing that doesn't happen so often except for just the natural ones, but that Zambia was able to raise a team again to go to … was it Morocco? … to play then, and then lost, was a very wonderful thing, so this game, no matter how tough it is for thirty years, the victory is dedicated to those that died and the ones that are living, and today, those that are representing Zambia in this competition, and thanks to CAF."