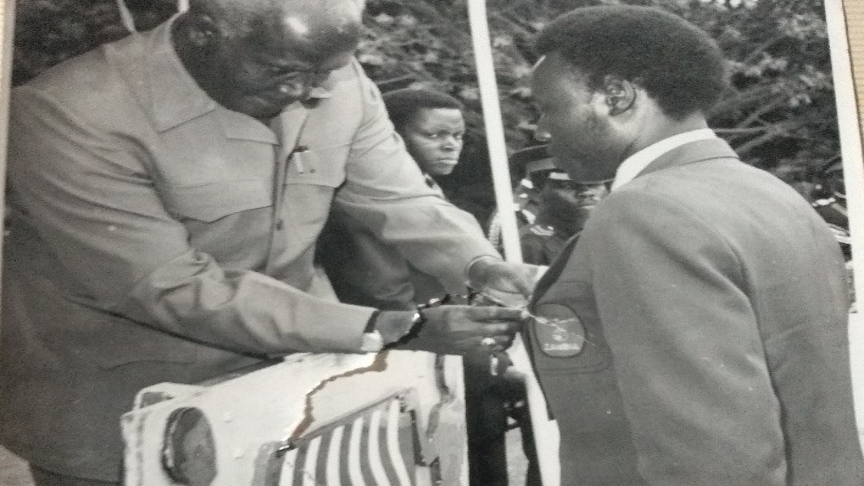 By Satish Sekar © Satish Sekar ( December 30th 2022)
The Icons' Icon
Edson Arantes do Nascimento (Pelé), the only man to win three World Cups, passed away yesterday aged 82 after a long battle against colon cancer. For many, Pelé is the greatest to ever play the beautiful game. He is said to have scored over a thousand goals, although some of them have been questioned years after he retired – he played numerous exhibition matches including in Africa as his club exploited their great asset.
He set records galore in a storied career. He was credited with the most goals in a season/year. In 1958, the year that he made history by scoring a brace in the World Cup Final against Sweden, he set a less heralded record of 75 goals in the year. It stood for a decade.
Double Standards
Pelé's record was not broken by the late great German (West German at the time), Gerhard (Gerd) Müller in 1972 and Müller's record was not broken by Lionel Messi forty years later. Pelé's tally of 75 was broken by a young African forward, making waves at his first top club, but even now the achievements of that African icon are denigrated – he is the only person to have broken the record twice.
Godfrey Chitalu was on his way to becoming an African icon even in 1968. Chitalu broke Pelé's record by just six goals, but he did it with an unfancied club, Kitwe United. He soon broke another record – Zambia's transfer record.
In those days transfers in Zambia were nowhere near as organised and honest as today. Tales of players 'disappearing' in the dead of night and resurfacing at another club were not unheard of. It happened with the original Zambian 'Computer' Alex Chola and before him with Chitalu. In Chitalu's case I have heard two different former Kabwe Warriors players claim that they went to Kitwe to get him.
An outraged Kitwe United demanded a then Zambian record fee for the player. After arbitration a reduced fee was agreed – it was still a Zambian record at the time. It turned out to be the biggest bargain in the history of Kabwe Warriors, a team that had secured the services of the great Boniface Simutowe earlier.
Making History
Chitalu's achievement in 1968 have been largely ignored. He was a prolific striker.
In 1972 Chitalu rewrote the record books. He began the year by setting a still unbroken record in African champions football. The first round – Kabwe Warriors' debut on the continental stage – ended with an 11-2 aggregate win. Lesotho's champions, Majantja were hopeful after a 2-2 draw at home, even though Chitalu stole the headlines with a brace, including a goal of such beauty it is still talked about today. Over half a century later Majantja's goalkeeper Lebohang Nteko and one of Chitalu's teammates, Richard Stephenson still wax lyrical about it.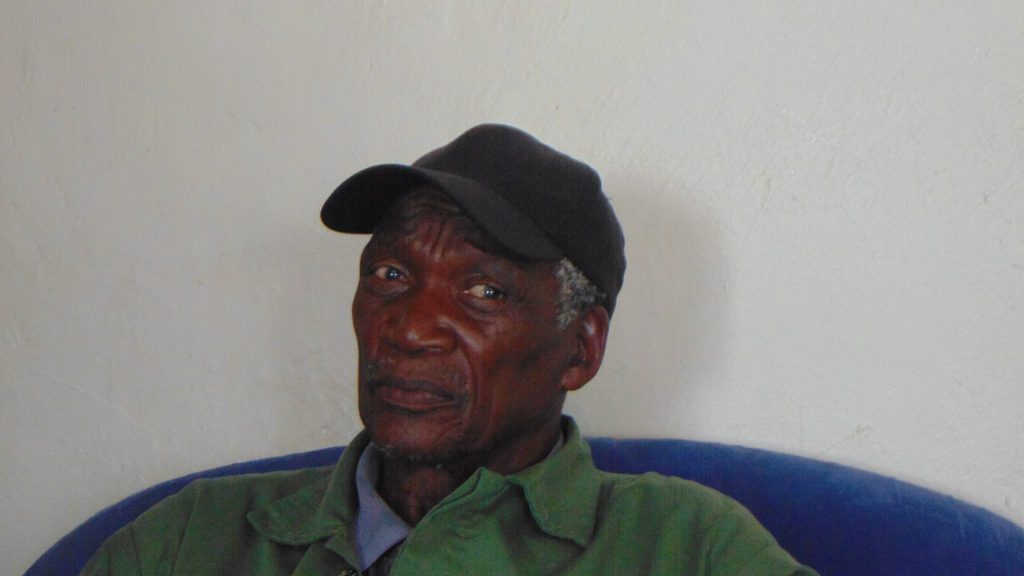 "The second goal was special," Nteko says, although he blames his defence, claiming they ducked under it. They found out the hard way that Chitalu's shots packed power. Stephenson also says the second goal was one of the greats. Majantja were still celebrating retaking the lead. Chitalu collected the ball near the half way line and carved his way through Majantja before unleashing a shot that Nteko could only watch and admire from near the edge of the area – it was so accurate it hit that station that Chitalu was aiming for. Years later Chitalu explained to Nteko why it was so accurate – he used to practice after training until he mastered it.
If Majantja was unaware who Chitalu was when he arrived in their country, they certainly knew now. In the crowd that night was a 7-year-old boy, watching Chitalu in awe. He grew up to become one of Lesotho's top players, their recently departed Technical Director, Leslie Notši. The former midfielder and coach told me exclusively that after that match as they played on the streets, they were all saying, "I'm Godfrey Chitalu."
He also said that despite Chitalu feasting on Lesotho's football that year, he played an important role in inspiring Lesotho's football. Nteko agreed.
The second leg, however, demoralised Majantja. The match was moved to the Dag Hammarskjöld Stadium. Kabwe Warriors ran riot, demolishing Lesotho's finest 9-0. This record is acknowledged by CAF Online, but bizarrely the star of the show, Chitalu is not and he scored 7 on February 6th 1972 – Simutowe and the late Sandford Mvula scored the others. Chitalu's tally that night has never been matched let alone surpassed in any African champions' clubs match.
Among those demanding recognition for Africa's Goal King is an unlikely champion, Lebohang Nteko, the man who conceded all nine goals to him. In half a century nobody bothered to ask him about that tie – nobody but me.
"They are his records," Nteko told me. "He should be credited with them." He is not alone in calling on CAF to recognise Africa's Goal King's record as the 50th anniversary of Chitalu's Wonder Year – perhaps the best year any top striker had – draws to a close.