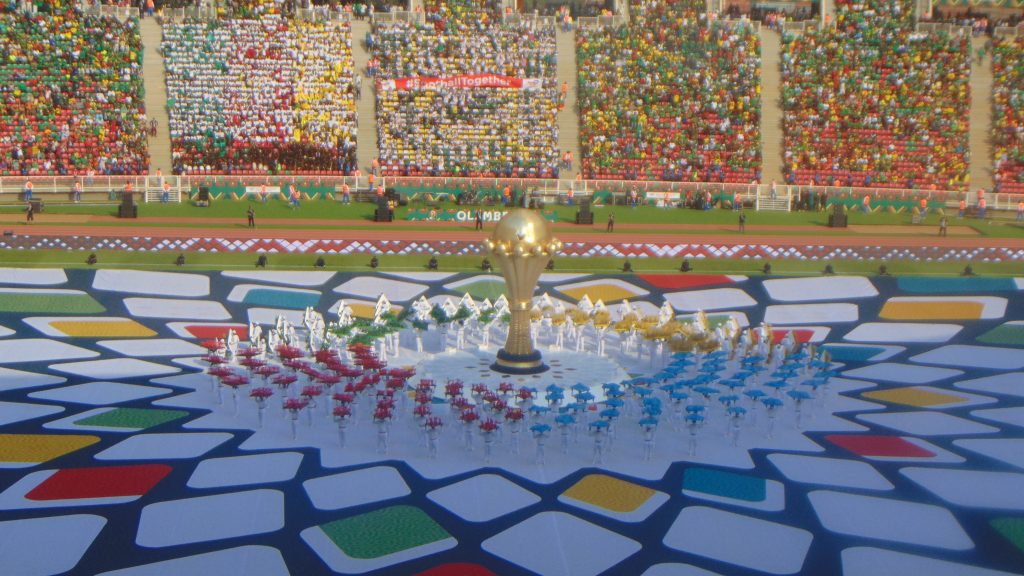 By Satish Sekar © Satish Sekar (November 17th 2017)
The Final Phase
The hunt for Zambia's new boss is down to three – only one foreigner, Avram Grant, made the cut. The others are both former bosses of the Chipolopolo (Copper Bullets), Wedson Nyirenda and Honour Janza (see Chase for Chipolopolo Job Down to Three at https://empowersmag.com/empowersmagwp/2022/11/18/chase-for-chipolopolo-job-down-to-three/).
Avram Grant steered Ghana to an AFCON final in 2015, losing on penalties Hervé Renard's Ivory Coast – Renard is the only coach in AFCON history to win the tournament twice but with two different countries (Zambia in 2012).
Grant's Record – Chelsea to the Black Stars
Avram Grant, the only foreigner in the final three candidates for Head Coach of Zambia is best known for his spell in charge of Chelsea. He took over after the very popular and most successful manager in the club's history, José Mourinho, was fired for the first time by former owner Roman Abramovich. Despite not having the top UEFA qualifications Grant steered Chelsea to second place in the English Premier League. Despite also guiding the Blues to the final of the Champions League in Moscow in 2008, where his team lost 6-5 on penalties to Manchester United, he was sacked.
His next job was with Portsmouth – they were relegated, but the club's financial issues played a significant part in Grant's departure from the south coast club, resigning three days after losing the FA Cup Final 1-0 to Chelsea in 2010.
The last club that he managed in England was West Ham United. It was not successful. The Hammers started the 2010-11 season badly and continued in the same vein. Grant lasted 37 matches. West Ham was relegated. Grant's winning percentage was under 19%.
His next job was a five-months long spell in charge of Serbia's Partizan Belgrade. He delivered the Serbian championship in May 2012 and then resigned.
African Sojourn
In 2014 Grant was appointed coach of Ghana's Black Stars – he had no previous experience of African football. He led them to the final of the 2015 AFCON which they lost to the Ivory Coast. It proved to be the summit of his stewardship of the Black Stars. In February 2017, after a fourth place finish in the 2017 AFCON and pressure to replace him Grant's African sojourn ended. Ghanaian legend Sammy Kuffour wanted Grant out, claiming that he enjoyed trips round the world to scout players but had no plan for Ghanaian football.
Kuffour outlined his frustration to Supersport TV.
"I'm really pissed," Kuffour told them. Avram Grant must go. He must be sacked. He spends all his time outside the country and does not develop any local talent.
Ghana football is in crisis and I'm worried about the youth. Grant has no interest in the local football. He doesn't watch the Ghana Premier League and prefers to live in England most often. He has not developed any player from the local scene and to me, Ghana football is dying. It has no structures, especially the grassroots."
Concerns
Kuffour's opinion is worrying. One of FAZ President, Andrew Kamanga's major concerns about previous Copper Bullets boss, Aljoša Asanović was that the Croatian tactician was reluctant to come to Zambia and observe local football.
The Chipolopolo is not a team that can rely exclusively on foreign-based players. The new coach would have to send time in Zambia observing its football and helping it to develop. Is Grant the man to do that?
And then there is there is his dismal experience in the Indian Super League (ISL) with NorthEast United FC. He joined the Indian outfit in January 2018 after previous coach João de Deus (Portuguese) was sacked after just 8 games with a winning percentage of just 25%. Grant lasted just over three months. His record in the league was worse than de Deus'.
Grant was in charge for ten games. He had an utterly dismal winning percentage of 10% and his team lost eight of his ten Super League matches in charge with a goal difference of -6, having scored less than a goal per game. De Deus was in charge for eight matches, losing five. The goal difference was worse, -9.
He was followed by Dutch coach Eelco Schattorie, who left for fellow Indian Super League team, Kerala Blasters, after 20 ISL matches with a winning percentage of 40%, losing just four matches with a goal difference of +3.
Despite Grant's failure in Indian football, which must cause serious concern, especially as it was such a bad failure, he is still the preferred choice of some Zambian fans.