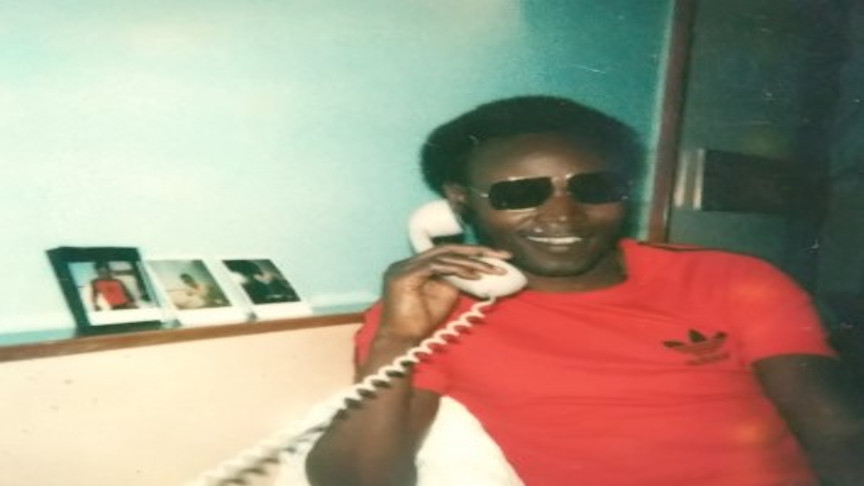 By Satish Sekar © Satish Sekar (March 5th 2022)
The Incomparable Ucar
Africa's Goal King, the late great Godfrey Chitalu opened his league account for 1972 half a century ago today (March 5th) at the double against Zambia Police at the Railway Stadium (now named in his honour). The 5-2 win also included a brace by Sandy Kaposa and one from Boniface Simutowe. This was the start of the league season – Chitalu netted 49 league goals. Two weeks earlier Chitalu scored the only goal against former club Kitwe United to win the Charity Shield for Kabwe Warriors, the first of a clean sweep of all five domestic trophies on offer. But Chitalu's tally for 1972 is not the 107 that was credited to him by the Football Association of Zambia (FAZ) at the time – it's 116. Astonishingly, the missing goals are African Cup of Champions Clubs records. On a memorable night, February 6th – one of many at Zambia's Football Fortress, the Dag Hammarskjöld Stadium – four continental records fell in Africa's most prestigious competition for clubs.
It is believed to be the only time that four continental records of club football were broken in the same match.
But while Kabwe Warriors' 9-0 drubbing of Lesotho's then champions Majantja is acknowledged by CAF (see https://www.cafonline.com/news-center/news/sundowns-break-the-record-biggest-victories-in-caf-champions-league-history) the goal scorers are not listed in the article.
Kabwe Warriors set two African Cup of Champions Clubs records that night, most goals in Champions Club tie 11-2 and most in a match 9-0. Chitalu also set two records – most number of goals in a champions club tie, 9, and most in a match, seven. Before the tie, the debuts in the African Cup of Champions Clubs of both teams, Majantja was confident. "Nobody knew who he (Chitalu) was, when they arrived," Majantja keeper Lebohang Nteko told me exclusively.
Special
The first leg at the National Stadium in Maseru, the capital of Lesotho, ended 2-2, Majantja took the lead twice through the late Sidwell Dlangamandla and Lesotho legend Refiloe Matsoara. Each time Chitalu equalised.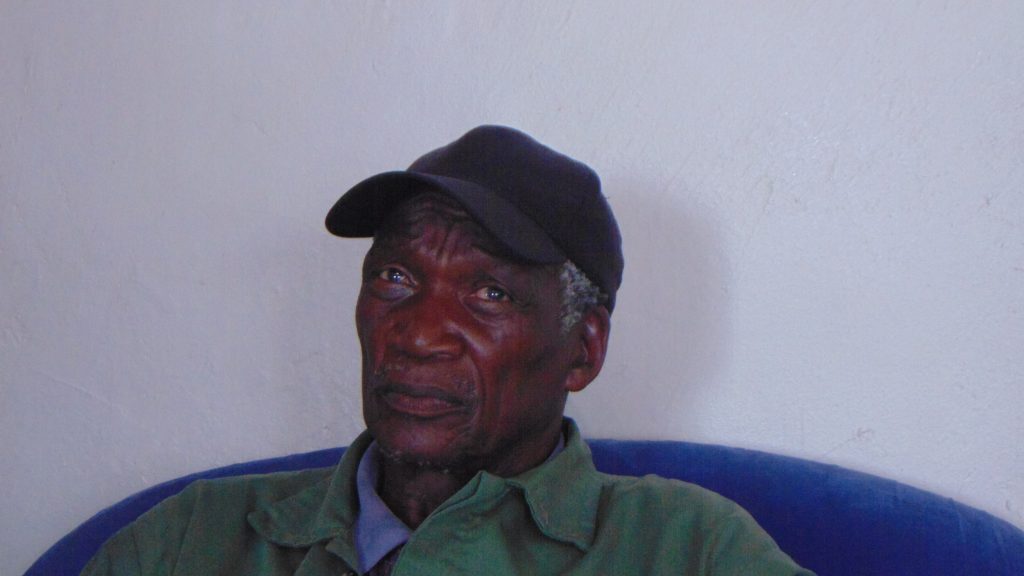 "The second goal was special," Nteko said. "The first was ordinary, but the second was special." – listen to Lebohang talking about it on our YouTube channel – The Legend of Chitalu – Africa's Goal King.
49 years later Lesotho waxes lyrical about that goal. Majantja had just regained the lead. While they and their supporters were still celebrating Chitalu carved his way through Majantja's defence almost straight from the kick off. When he reached the area, he took aim and hit the station that he was aiming for. It was a wonderful goal. Nteko later asked Chitalu about it and was told that the reason his shooting was that accurate was that he used to practice after training, aiming for the stantion.
"It's his record," Nteko said. He scored those goals past me. He should be credited with those records (by CAF)." Chitalu's Kabwe Warriors and Zambia teammate, Richard Stephenson, also described that goal and called on the Confederation of African Football (CAF) to acknowledge Chitalu's records – their own records. Stephenson provided the assist for Chitalu's first goal.
Simply the Best
Two weeks later Majantja arrived in Zambia thinking the match would be played in Lusaka. It had been moved to Ndola and conditions were different. Nteko said that the shirts were drenched with sweat and heavy. By now they knew the threat Chitalu posed and they had a plan. He would be man-marked out of the game, but the player was no match for Chitalu. A second and third Man-marker was assigned to stop Africa's Goal King, but Chitalu liked it so much that he caused the retirement of the first marker from football on their return to Lesotho. Majantja's confidence was shattered. According to Nteko they never recovered from the 9-0 drubbing and especially the striking master-class that Chitalu delivered. Sandford Mvula and Boniface Simutowe netted a goal apiece. Chitalu scored the other seven – a still standing record in champions' clubs football in Africa. "He was the best striker I ever faced," Nteko said. Majantja's 'Black Cat' wants CAF to acknowledge the records and Chitalu. He is not alone. Chitalu always loved football, even as a child. His elder sister, Fanny Chanda encouraged and supported him during those times.
She called on CAF to acknowledge Chitalu's records. She is in her 80s, living in Ndola, very close to the site of his great triumph, the sadly defunct, Dag Hammarskjöld Stadium. Nigerian legend Olusegun Odegbami joined the call to honour Chitalu. He wants to see CAF give Chitalu a special award. It is long overdue. Chitalu is also the highest African goal-scorer in international football with at least 78 goals. The closest still active African player is Mohamed Salah – he trails Chitalu by more than 30 goals. Of the modern era Didier Drogba is closest on 65.
The Remarkable Red Devils
But March 5th is special for other reasons as well. Fifty years ago Congo's Red Devils produced the greatest shock in the history of the African Cup of Nations. Last year four members of that great squad recounted the tale of their historic win and how they had fared in the intervening years. Jonas Bahamboula (Africa's Tostão), Jean-Bertrand Balékita, Gabriel Dengaki and Augustin Ndouli were in Cameroon for the African Nations Championship (CHAN).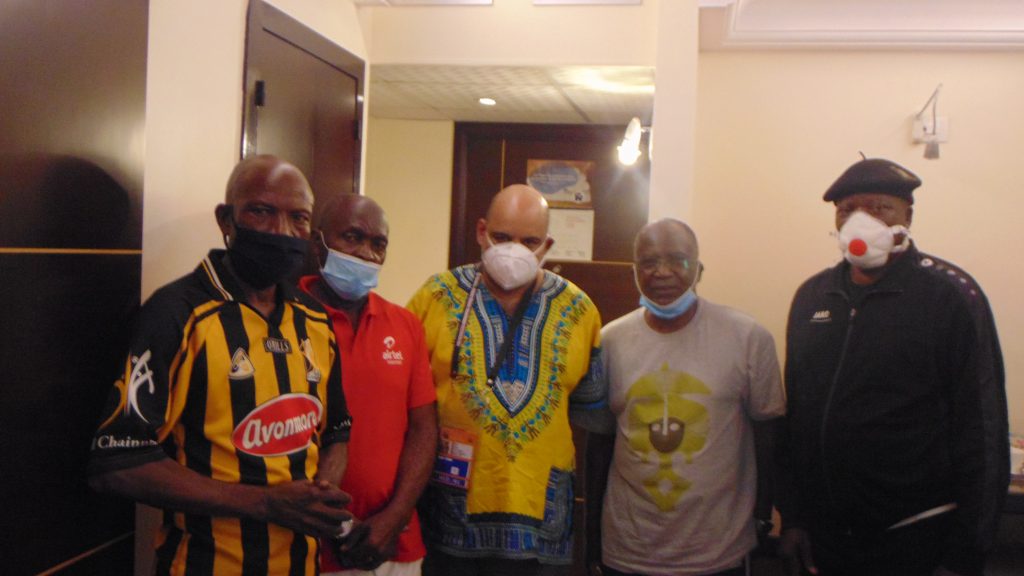 While other star players from that era were invited to the AFCON earlier this year, the Red Devils were conspicuous by their absence. They deserved better from African football and also in the African Player of the Year Awards of 1972. Player of the Tournament, François M'Pelé, top-scorer, beaten finalist, Mali's Cheikh Fantamady Keïta, second top-scorer and scorer of a brace and assist to M'Pelé in the final, Jean-Michel M'Bono were conspicuous by their absence from that year's top ten. There was another extraordinary omission. Despite setting two African Cup of Champions Clubs records, two world records and winning all five domestic trophies on offer with Kabwe Warriors in perhaps the greatest year in top flight football, Godfrey Chitalu did not make the top ten in the African Player of the Year vote for 1972.