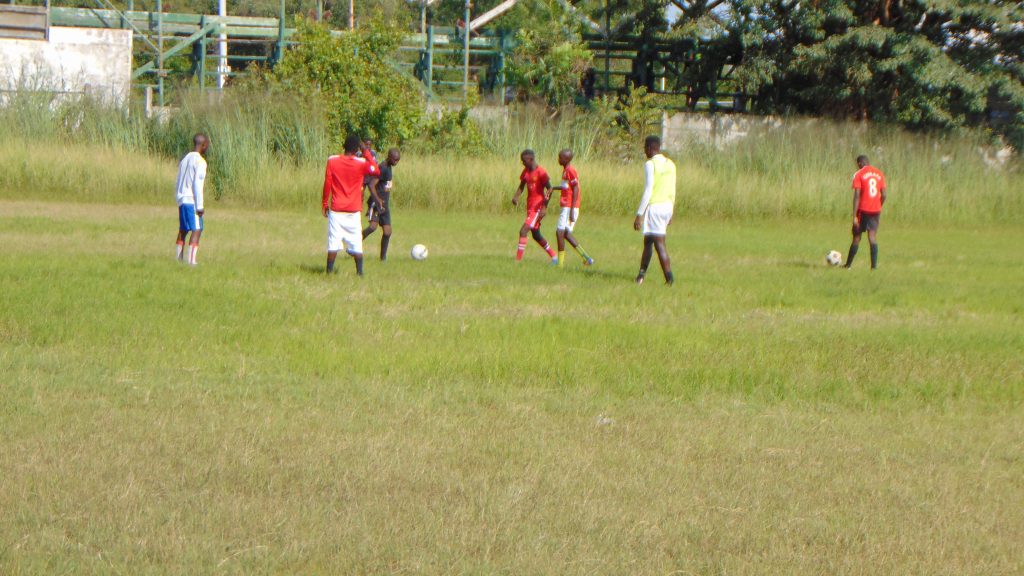 By Satish Sekar © Satish Sekar (March 25th 2021)
Heroes
Tonight Zambia take on Group H leaders, Algeria, in a vital qualification match – a must win for the Chipolopolo. The Desert Foxes are currently unbeaten in 22 matches – three years – under coach Djamel Belmadi. The venue is fitting – National Heroes Stadium.
Few countries boast national hero footballers like tonight's opponents. Algeria led the way with footballers prepared to risk all. The Confédération Africaine de Football (CAF) was established in 1957 – the first Africa Cup of Nations followed a month later. Neither Algeria nor Zambia participated, but both would soon make their mark on and off the pitch.
Algerian origin footballers were playing in France. They missed out on the World Cup, but Just Fontaine was not just born in Morocco, he was developed there. Fontaine went on to star in the World Cup in Sweden, scoring 13. He no longer holds the record for the most goals scored in the World Cup Finals Miroslav Klose, 16,Ronaldo de Lima, 15 and Gerd Müller, 14, pushed him into fourth place, but his total in World Cup Finals – he only played in one – remains unsurpassed and probably never will be.
While the African born Fontaine was making his name in 1958 other African players in Europe were writing their names large in African and football history. The FLN (Front de Liberation Nationale) Team are still revered in the North-African nation and beyond.
Stade de Reims footballer Mohamed Maouche used his marriage to Khadidja to execute a secret FLN plan to recruit Algerian footballers to the cause of Algerian liberation. Khadidja's role was crucial – recruiting players to the cause. They abandoned their teams in France, and with it the chance of glory in French football and perhaps the world stage – some had been part of France's World Cup Squad of 1958. Instead, they risked a hazardous journey to play for their country literally. Some didn't make it. Maouche did. They made their way from France to Switzerland and then Italy before reaching the FLN's base in Tunisia. Among the countries they brought the FLN's liberation message to was Hungary.
Sacrifice
The FLN Team were football ambassadors. They were founded in April 1958 – before the World Cup – meaning some sacrificed their only chance of World Cup glory to play for Algeria's national cause. Among the legends of the FLN Team to make that sacrifice was Rachid Mekhloufi. The FLN Team was disbanded in June 1962 – Algeria was independent. A year later the Algerian national team took their place.
Mekhloufi returned to play in France for his old team Saint-Étienne. To his surprise, his first touch was loudly cheered.
Southern Africa's Liberation Football Comes of Age
Zambia's story is also one of liberation football. While South Africa and Southern Rhodesia (later Zimbabwe) languished under a virulently racist and violent crime against humanity Northern Rhodesia (later Zambia) endured a racist but softer colonial regime. Undoubtedly white supremacist Northern Rhodesia's white élite were in for a surprise.
Football was a vital part of the colonial economy – strange but true. Productivity in the mines increased if the team won. This was quickly noticed, leading mines welfare departments to champion football. The races were not permitted to mix and even football was segregated, but its time had come.
Football was ready to make a real impact. There had been matches between the races before. They had been one-offs. But in April 1961 all that changed. Roan Callies Antelopes (an all white team) and Roan Mines Team (an all black team) merged and challenged the all-white Mufulira United to a match. Mufulira United accepted. This was the first match played by Roan United.
The ground, shamefully neglected, doesn't even have a plaque marking the spot. Nor does its home-town, Luanshya, an incredible source of football talent, celebrate a very important fact.
The Legend of Legends
Its illustrious son, John Mulenga (better known as Ginger Pensulo), scored the only goal in that match – the most important goal in his country's history. Why? It began the integration of Zambia's football.
The match was illegal – football did not care. There were no arrests. More matches took place – still no arrests. All were satisfied. During the football, the supporters were not on the streets demonstrating and the workers got to enoy supporting their team, but an important message was missed. The races had been taught white was right and might and all the rest scrambled for scraps below. They could not socialise or work together as equals. There was a definite pecking order, but football broke it down.
Blacks and whites played on the same team as a team – they identified as a team and worked together for each other – the very things both races had been taught could not happen, but it did. Other sports got the message, and then society too. Three and a half years after Pensulo's goal shook the foundations of racism in the sport, a lot more shook – Zambia became independent.
A stone's throw from tonight's venue, the new government of Zambia gave a nod to football – the Independence Cup. Zambia did badly apart from the final a 4-3 loss to African champions, Ghana.
I hope that when the Zambian and Algerian players pull their jerseys on tonight each of them will spare a thought for the hero footballers of the 1960s who made it all possible.